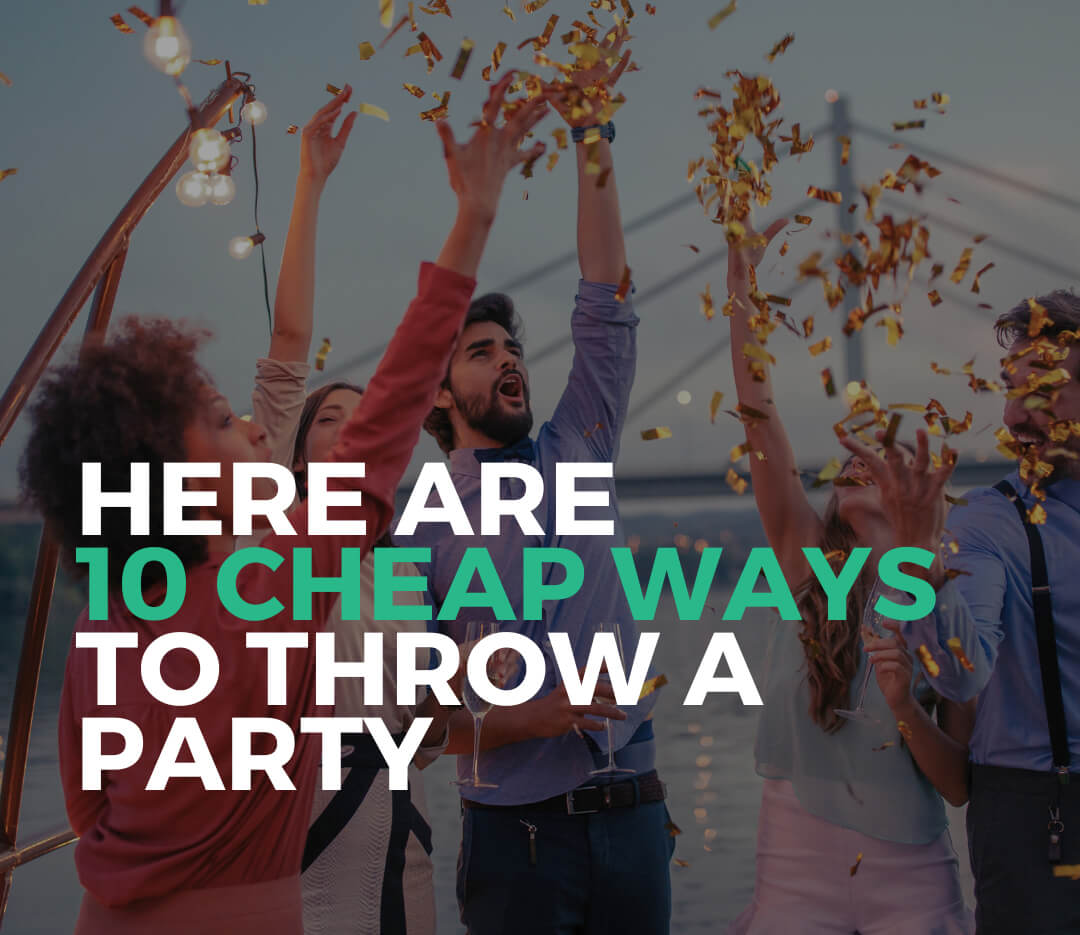 Here are 10 Cheap Ways to Throw a Party

If you've ever fantasized about hosting an incredible bash but fretted about the costs involved, this is the advice you were looking for.

Whether we are talking about birthday parties or other types of gatherings with friends, You can indeed host a fabulous bash without spending a small fortune. Isn't that a relief?

In this comprehensive guide, we'll offer you great tips and navigate together through 10 practical and budget-friendly ways to host a memorable party. The fantastic part is that you don't need to drain your wallet to craft unforgettable experiences.

Let's check some great cheap ways to throw a party.
Save Money By Choosing an Affordable Venue
The venue you select can profoundly influence your budget, and it's the initial element you need to tackle while planning your soiree. A little creativity and flexibility can open a world of affordable options and free activities.
Public Parks
Public parks are often overlooked gems when it comes to party venues. They offer ample space, natural beauty, and, best of all, they're usually free or require a minimal maintenance fee. And nothing beats the charm of a picnic party under a beautiful sky!
Community Centers
Community centers, another often-underused option, can also be incredibly budget-friendly. They typically offer rental spaces at very reasonable rates, and many have kitchen facilities, which can be a huge bonus.
Home Sweet Home
Another possibility, of course, is to hold the party at your own residence.
Be it a large garden or a warm living room, it can be converted into a suitable party location. Hosting at home can save you up to 75% as compared to renting a conventional party venue, says a report by Eventbrite.
But what if you're set on a specific venue that's a bit pricey? That's where your negotiation skills come into play. Inquiring about off-peak hours or local resident discounts can help reduce costs. Some venues might also offer a discount if you agree to use their in-house catering or bar services.
Key Takeaway: No matter what type of party you're hosting, there is always a budget-friendly venue option available. All it takes is a bit of research and flexibility to find one that fits your desired event atmosphere and budget.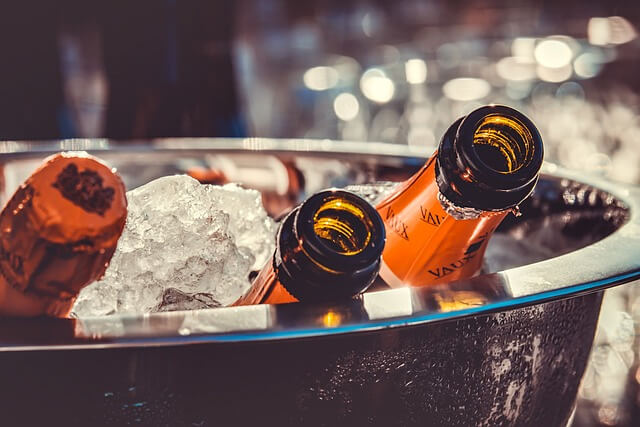 Creating DIY Decorations
Decorations can enhance the mood and theme of a party, and creating them yourself not only adds a personal touch but can save you a hefty sum. Engaging in arts and crafts also can also be therapeutic. A study by Americans for the Arts revealed that 63% of the population believes "the arts" (including DIY) lift their spirits.
Simple materials like balloons, streamers, and recycled items can be transformed into eye-catching party decor. For instance, a balloon arch or streamer backdrop can create a festive atmosphere, while upcycled bottles can be used as quirky vases or candle holders.
Key Takeaway: DIY decorations are a great way to add some personalized cheer to your event without breaking the bank. Crafting these decorations can be a therapeutic activity and also has the potential to lift your spirits.
Planning a Potluck-Style Menu
Hosting a potluck not only not only helps you cut costs and ease the burden on your wallet but also offers an opportunity for guests to showcase their culinary skills and share a part of themselves. According to the New York Times, potluck parties are seeing a revival, thanks to their practicality and the sense of community they foster.
Here are the benefits offered by Potluck-style offers.
Cost-effective: Hosting a potluck significantly reduces the financial responsibility on the host, as the meal cost is distributed among the guests. This cost-effectiveness is one reason why 65% of millennials reportedly prefer potluck gatherings, according to a survey by Eventbrite.
Culinary Showcase: Potlucks offer a unique platform for guests to show off their cooking abilities. People enjoyed potluck parties as it gave them a chance to experiment with novel recipes and receive instant feedback.
Sense of Community: Potlucks foster a shared sense of responsibility and mutual contribution, promoting social bonds. According to a certain study, communal dining experiences like potlucks can significantly improve social relationships and increase feelings of community inclusion by up to 18%.
Avoiding Redundancy: Without coordination, identical or similar dishes are likely to show up at a potluck, with potato salad, green bean casserole, and pasta salad being the most commonly duplicated.
Diverse Menu: According to Taste of Home report, Americans say they'd prefer a potluck with a wide variety of dishes.
Contribution Comfort Level: BonAppetit's study found that Americans feel comfortable preparing a dish for a potluck party.
Guest Preferences: A study by Eventbrite shows that 76% of event-goers are likely to attend an event if they can contribute or have some influence over the event.
Potluck Popularity: A study by CBC has shown that the popularity of potluck parties has been growing, particularly in the age group of 18 to 34 years.
Key Takeaway: Potluck-style menus are a cost-effective, community-building meal solution. They give guests the opportunity to showcase their culinary skills and provide an exciting variety of dishes that can be enjoyed by all. Additionally, potlucks offer flexibility and convenience for the host, as they don't need to worry about redundant dishes or ensuring all guests have their preferences met.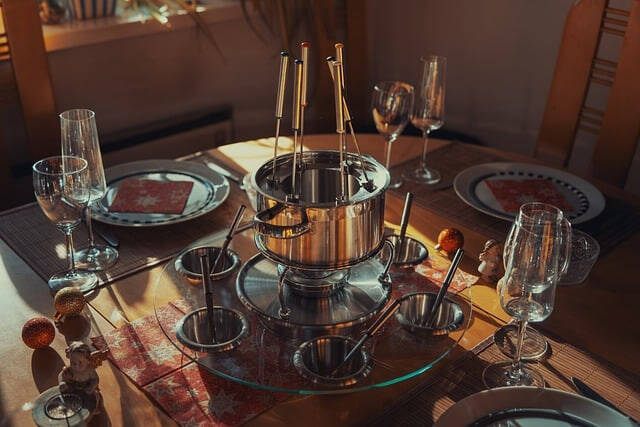 Serving Budget-Friendly Drinks To Your Party Guests
When it comes to drinks, keep it simple and pocket-friendly. When choosing a signature drink, go for something like homemade lemonade, iced tea, and punch. They are refreshing and far cheaper than store-bought drinks. For an adult party, buying alcohol in bulk or adopting a BYOB policy can help manage costs while ensuring everyone has their preferred beverage.
To make your drink station more attractive, consider serving drinks in glass dispensers and using colorful garnishes. Little touches like these can make even the simplest drink feel special.
Key Takeaway: You don't have to splurge on expensive drinks to make your party special. Homemade lemonade, iced tea, and punch are budget-friendly options that can be served in stylish glass dispensers with colorful garnishes.
Providing Affordable Entertainment
Fun and entertainment are pivotal for any party, but it need not burn a hole in your pocket. Music streaming services offer an abundant collection of songs to cater to all musical tastes, and you can make custom playlists for your gathering.
If you want to bring in live entertainment, consider hiring local, amateur musicians or DJs who charge less than professionals. A study by the National Endowment for the Arts disclosed that almost half of all musicians perform free shows for the sake of exposure.
Hosting a game night using board games you already own is another great option. You can also consider organizing fun group activities like a scavenger hunt or a dance-off.
Key Takeaway: Music streaming services and local, amateur musicians are cost-effective alternatives to professional entertainment. You can also host a game night using board games you already own or organize fun group activities like scavenger hunts or dance-offs.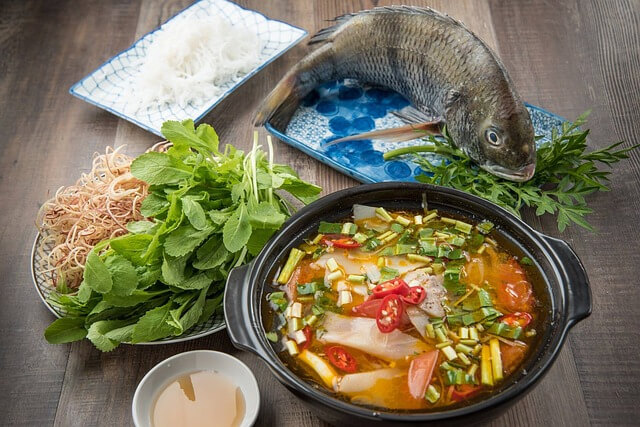 Utilizing Digital Invitations
In the age of digital communication, paper invitations can be replaced with free, eco-friendly digital ones. Platforms like Evite or social media event pages can save you a considerable amount on printing and postage.
Plus, they offer the added benefit of easy RSVP tracking and convenient updates.
By choosing digital invitations, you're not only saving money but also making a positive environmental choice. According to Statista, as of 2022, 302 millions of Americans were on social media, making it a practical option for reaching most of your potential guests.
Key Takeaway: Digital invitations are a cost-effective and eco-friendly solution for event planning. Not only do they save you money on printing and postage, but they also offer easy RSVP tracking and convenient updates.
Implementing a Party Theme
Selecting a party theme can make your event more memorable and fun, guiding your decor, food, and activity choices. Budget-friendly themes like movie night, picnic, or costume party can generate enthusiasm and make your planning process simpler.
Ensure your theme is reflected in every aspect of your party, from decorations and food to activities. This approach will create a more immersive and harmonized experience for your guests, amplifying their enjoyment and creating lasting impressions.
Key Takeaway: Budget-friendly themes like movie night, picnic, or costume party can generate enthusiasm and help keep costs low. Incorporate the chosen theme into every aspect of your gathering to create an immersive experience for all guests.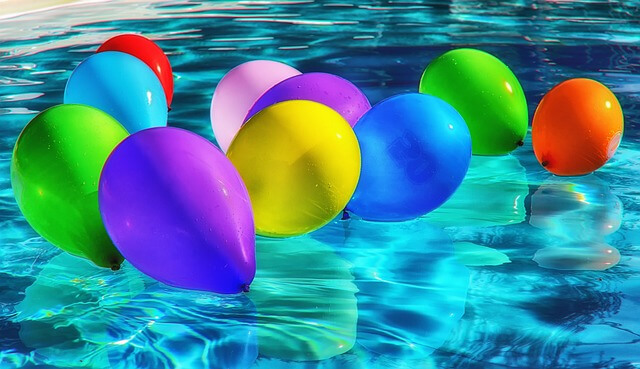 Organizing Group Activities
Group activities not only keep your guests entertained but also encourage interaction and camaraderie. Cost-effective options like a DIY photo booth or a scavenger hunt can create lots of laughs and memorable moments. A survey by Eventbrite found that 78% of millennials prefer experiences over things, so providing enjoyable experiences should be a top priority.
When planning activities, consider your guests' interests and preferences. The best party activities are those that your guests will genuinely enjoy and participate in enthusiastically.
Borrowing or Renting Party Supplies
From chairs and tables to sound systems and cutlery, borrowing items from friends or family or renting from local businesses can significantly reduce your party expenses. Many party rental companies offer competitive prices and will deliver and pick up the items, adding to your convenience.
When renting, compare prices and consider carefully what items are really necessary. With a dash of creativity and flexibility, you can often make do with less than you anticipate.
Key Takeaway: Borrowing or renting party supplies can significantly reduce your party expenses. When renting, be sure to compare prices and consider what items are really necessary for a successful event.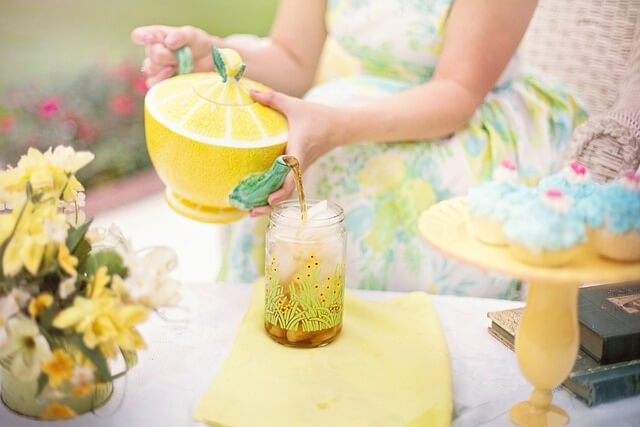 Final Thoughts
And there it is! Ten easy, budget-friendly ways to party on a budget. Whether you are organizing a big party or a small gathering, it's completely possible.
Remember, it's not about the dollars you shell out but the memories you form and the joy you propagate. So plan ahead, take these tips and let your creativity run wild. I'm sure you'll throw a fabulous party that your guests will remember fondly.
After all, the most precious things in life indeed have no price tag. Happy party planning!