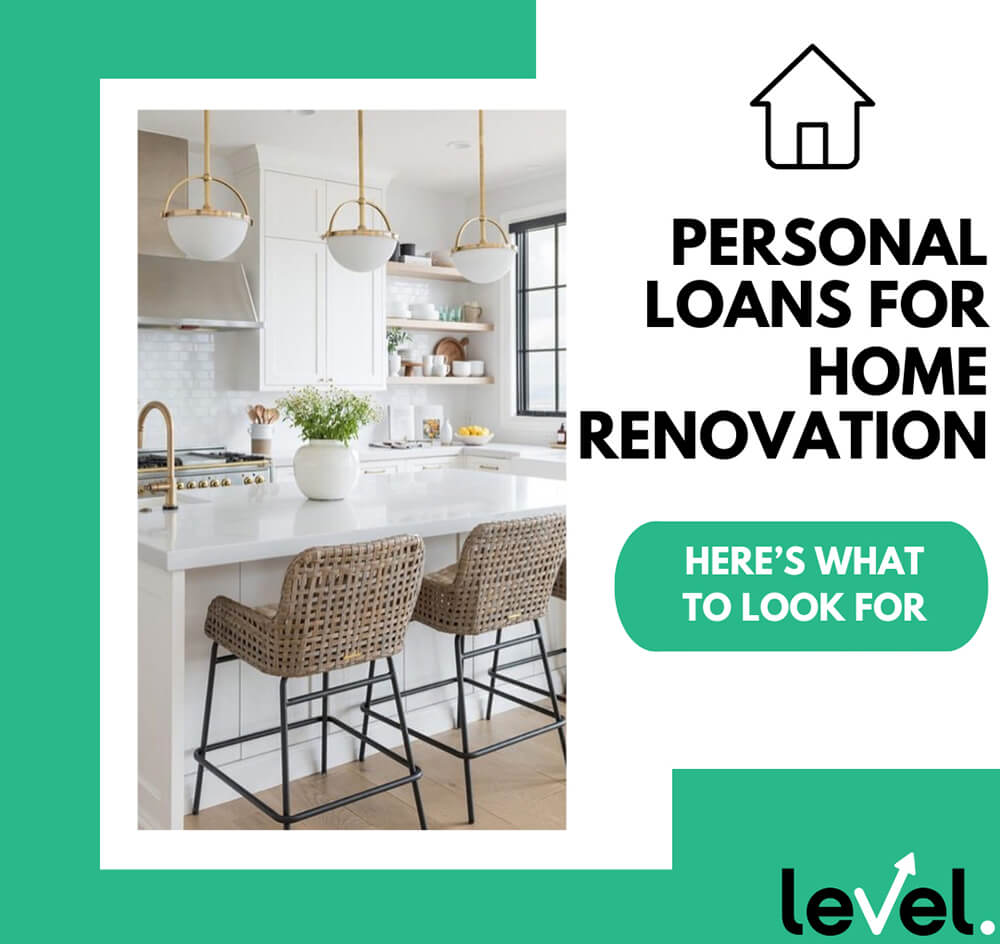 Personal Loans for Home Renovation: Here's What to Look For

So, you've finally decided to give your home a long overdue makeover.

Whether it's just replacing the doors and windows, remodeling your kitchen, or renovating your entire house, you feel the time is right to make some changes around the place.

Right now, you have the right inspiration, a relatively free schedule, and the full support of the rest of your family.

You start researching the costs of the desired home improvement project and doing a bit of budgeting.

That's when you realize that the only thing standing between you and a call to the renovation company is finding a home improvement loan that can be taken out without too much hassle.

Ideally, the type of loan that is easy to access and doesn't require putting your house or any other valuable asset up as collateral.

Let's explore how personal loans for home renovation can provide a quick and stress-free solution to this common situation.
Booming Market, Growing Prices
Not even COVID-19 was strong enough to weaken people's desire for home remodeling and other types of home improvement.
According to statista.com, this market continued to boom even at a time when companies in other sectors were facing major struggles due to the pandemic.
The US home improvement market is currently worth more than 540 billion dollars and is expected to surpass 600 billion in 2025.
Interior room remodels are the most frequent type of renovation sought after by households, followed by home system upgrades, outdoor upgrades, home exterior upgrades, and additions.
There are also some negative aspects to take into account, though.
Both the seemingly unstoppable growth of this market and the mounting inflationary pressures are pushing prices up, which in turn is causing 43% of homeowners to delay their home improvement projects, according to CNBC.
Therefore, it is crucial to have a solid overview of when it's advisable to take out a personal home improvement loan, as well as a good knowledge of the available alternatives.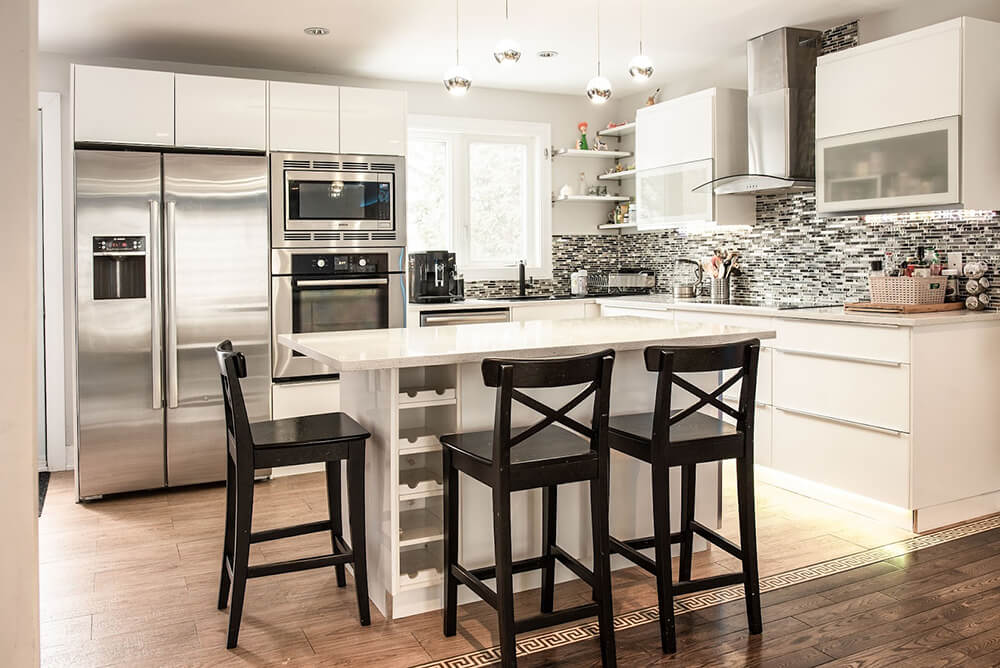 What to Look For in Personal Loans For Home Renovation
When taking out credit for remodeling and improving your beloved nest, there are some key features you should look out for in a home renovation loan.
Fast Access
While exciting, home improvement can also be very stressful. Look for a loan provider that will transfer funds to your bank account as soon as possible. The quicker you get the money, the sooner your home improvement project can start.
This allows you to proceed immediately with the organizational and operational aspects of your home improvement.
Lump-Sum Transfer
For the same reason, the total loan amount should be wired to your bank account in one transfer.
Depending on the type and scope of your home renovation, this sum could range anywhere from a few thousand to over fifty thousand dollars.
If your home renovation project involves more than interior painting or changing a few doors, look for a lender with a high maximum cap on the total loan amount.
No Collateral
Obviously, you don't want to lose your home while you're trying to renovate it. Personal loans, including home renovation ones, are usually unsecured.
The fact that the lender doesn't have a claim on your real estate assets (or other properties) is one of the great advantages of taking out an unsecured personal loan, but it also means a higher interest rate compared to secured debt.
Low Fees
One way to offset the higher interest rate caused by the lack of collateral is to look for personal loans with little to no fees.
Focus on credit providers that don't apply high processing charges, prepayment penalties, payment fees, and origination fees.
Fixed APR & Regular Monthly Payment
To make budgeting easier and more reliable, a personal loan for home improvements and renovation should have both a fixed annual percentage rate (APR) and a regular monthly payment over a predetermined number of years.
Short Repayment Time
Personal loans usually have a lower repayment time than other forms of loans, especially secured ones. If you don't miss your repayments, you'll be debt-free within two to seven years.
Positive Reviews
Like with other providers of financial services, you should always check ratings and reviews from the lender's previous customers.
Select a company that has a consistent positive record, highlighting the high satisfaction of its customers over the years.
What Are the Disadvantages of a Personal Home Improvement Loan?
Personal loans may also have some disadvantages compared to other forms of credit. Here is a list of the main ones.
Unsecured personal loans can have a higher interest compared to other loans.
Depending on the provider, they may not be accessible by lenders with a low FICO credit score.
Interests are not tax deductible.
You may accumulate unnecessary debt if the type of home renovation you're planning is not essential.
How Much Will Your Credit Score Affect Your Application?
Lenders will look at a few things before accepting your home renovation loan application. These include:
Debt to income ratio
Payment history
Credit history
Credit score
These factors could also influence the interest rate you pay on the loan.
For most providers, the recommended minimum FICO credit score required to apply for a personal loan is around 650, which is well below the current US national average of 714.
Yet it's possible to find providers that may accept your application with a score of 600 and, in a few cases, even lower.
According to Q4 2019 data by Lending Tree, the personal loan average APR will be:
65.70% with a credit score between 580 and 219
38.64% with a credit score between 620 and 639
26.15% with a credit score between 640 and 659
18.53% with a credit score between 660 and 679
11.88% with a credit score between 680 and 719
7.63 with a credit score above 720
Of course, there is also the inverse relationship to consider: the impact of taking out an unsecured personal loan on your credit score.
While borrowing money will slightly lower your creditworthiness in the very short term, being punctual when making repayments will pull your score back up as well as help you improve it.
If you don't miss any deadline, you may find yourself with a higher score once the last monthly payment is made.
Conversely, paying late or defaulting on your loan can damage your score as well as reduce your overall borrowing power.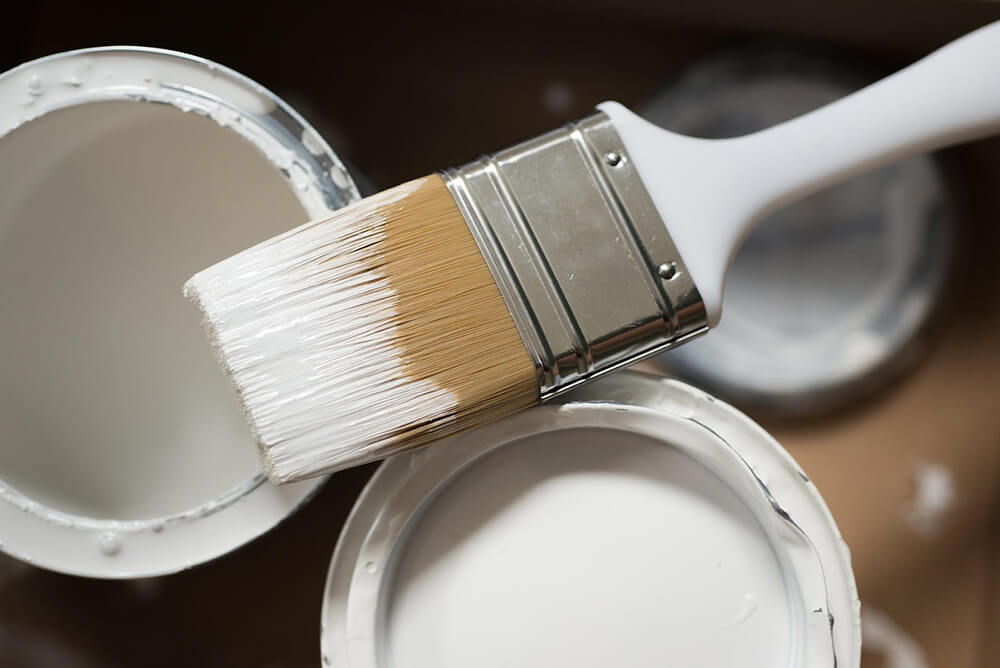 What are the Other Options for Financing Home Renovation?
In most cases, applying for an unsecured personal loan is the best option when financing your home improvement project.
In other situations though, obtaining a personal loan could be difficult or less convenient. For example, your application may be rejected due to an unsatisfactory FICO score.
Nevertheless, there are some alternatives that you can look at.
Saving Money
Obviously, your first option should be saving money or using funds available in your savings account.
This will eliminate any fees associated with a personal loan.
Of course, you should consider if your savings are allocated for something else, like an emergency fund or future plans.
In this case, you may want to hold onto that money.
Home Equity Loan
This loan allows you to use the equity in your home as collateral. Therefore, it should be considered a secured loan.
The total loan amount could be as high as 85% of the value of your equity. The fixed interest rate is usually lower than the one charged on personal loans.
You're also less likely to see your application rejected due to an insufficient FICO credit score.
A specific scenario in which you should consider this option is when the home values in your district or area are increasing significantly. This also increases the value of your collateral and, in turn, the potential total loan amount.
Home equity credit is also a good loan option if you prefer paying back your debt over a longer period of time (up to 30 years).
Last but not least, the interest on home equity loans is tax deductible (unlike personal loans).
Yet there are also risks involved. If you are unable to make the payments, you risk having your home go into foreclosure.
Home Equity Line of Credit
In contrast to a home equity loan, this form of credit comes with adjustable interest rates (though still usually lower than personal loans).
This type of loan works more like a credit card, meaning that you'll be able to withdraw money up to a specific loan amount within a given period, at the end of which the repayment periods begin.
As with a home equity loan, you can also deduct the interest when doing your taxes.
Government-Insured Loan
FHA Title 1 home improvement loans are issued by banks and other financial institutions but they are backed by the federal government.
They are a valid loan option if your home improvement project is aimed at improving your basic living conditions or making your living space more energy-efficient.
It could be used to install a built-in oven, upgrade your plumbing system or make your home more comfortable for a disabled family member.
It's definitely not the type of loan you would take out to install a jacuzzi or add some fancy interior design furnishing.
Start Looking for the Personal Loan Provider That Suits Your Needs
Now that you have a better overview of the pros and cons of personal loans, as well as the available options, you are in a better position to evaluate offers from personal home improvement loan providers based on the amount you need to borrow, your credit score, and your current income.
At Level, we offer a quick and stress-free application for your personal loan and competitive interest rates for loan amounts as high as $55,000.
Get in touch today. Our team will reply immediately and explain how we can help you turn your home renovation plans and wishes into reality.