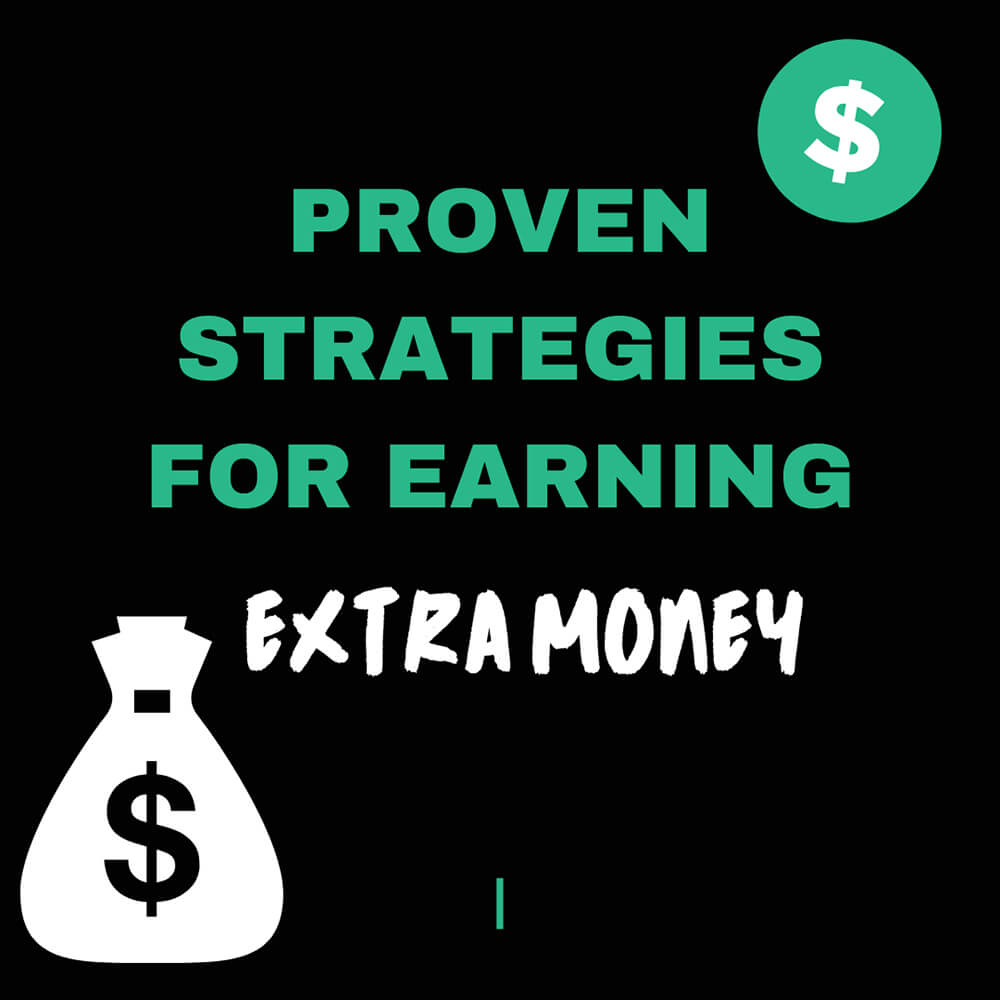 Proven Strategies for Earning Extra Money

Nowadays, plenty of alternatives are available for those who want to augment their earnings or even turn an occasional job into a full-time one.

From making money online through surveys and monetizing websites to renting out your home or car for additional cash flow, we'll explore diverse avenues that cater to different skill sets and interests. Ready to start earning extra money?
Making Money Online
The internet is a treasure trove of opportunities to earn extra money without leaving your main job. With countless ways to supplement your income online, you can make the most of your spare time and even turn it into a lucrative side gig. Let's dive into some popular methods for making money online.
Taking Surveys for Cash Through Websites Like Swagbucks
If you're looking for an easy way to earn some extra cash online in your free time, consider taking surveys on websites like Swagbucks. These platforms pay users in points or gift cards for completing short surveys and participating in other activities such as watching videos or playing games. While it won't replace a full-time gig, taking online surveys can be an enjoyable way to pass the time while earning rewards.
Selling Handmade Crafts and Products on Etsy
For those with artistic talents or crafting skills, selling handmade items on Etsy can be an excellent source of additional income. From unique jewelry pieces to custom artwork, there's high demand for one-of-a-kind products that showcase creativity and craftsmanship. By establishing a store on Etsy, you can capitalize on the chance to offer products from your own residence while maintaining authority over pricing and stock control.
Monetizing a Blog or Website with Google AdSense
If you have a blog or website that generates consistent traffic, consider monetizing it through Google AdSense. This program allows publishers to display targeted ads on their sites in exchange for a share of advertising revenue. By properly positioning ads and choosing applicable ones that attract your readers, you can make money from your website or blog without any active effort.
Generating revenue via the web is becoming an ever more popular method to augment one's salary. With the right resources, you can start making extra cash with minimal effort and time investment.
Key Takeaway: The internet offers numerous opportunities to earn extra money online, such as taking surveys on websites like Swagbucks or selling handmade crafts on Etsy. Additionally, bloggers and website owners can monetize their platforms through Google AdSense by creating quality content, selecting relevant ads, and optimizing ad placement for maximum revenue potential.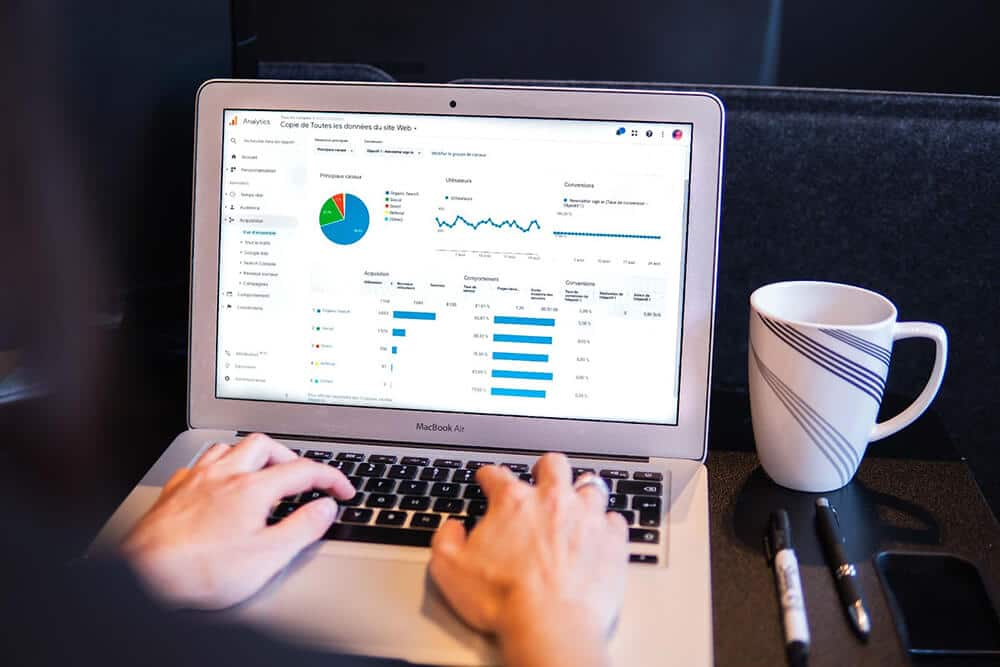 Renting Out Your Home or Car
Have you ever considered turning your unused assets into a source of income? If you have an extra room in your home or a car that's not always needed, renting them out temporarily through platforms like Airbnb, External link, and Getaround can help you make some serious dough. These services provide an easy way for homeowners and car owners alike to make extra cash without leaving their main job.
Listing Your Property on Airbnb for Short-Term Rentals
By using Airbnb, folks can now rent out their dwellings, flats, or even just a spare bedroom – transforming the hospitality sector. By listing your property on Airbnb, you can capitalize on high demand from travelers looking for unique accommodations at affordable prices. To get started, simply create an account with Airbnb and follow their step-by-step guide to listing your space online. You'll be able to set your own rates and availability while also enjoying the protection of Airbnb's Host Guarantee program. Here are some tips for success.
Create a detailed description of your space highlighting its best features.
Upload high-quality photos showcasing each area of the property.
Keep excellent communication with potential guests before and during their stay.
Consider offering special amenities such as free Wi-Fi or complimentary breakfast items to attract more bookings.
Read More: How to Increase Your Home's Value
Renting Out Your Vehicle via Turo or Getaround
If you're not using your vehicle all the time, why let it sit idle when it could be making money instead? Platforms like Turo and Getaround allow you to rent out your car to people who need a temporary set of wheels. Both services offer insurance coverage for your vehicle while it's being rented, so you can have peace of mind knowing that your asset is protected. Here's how it works.
Create an account with either Turo or Getaround (or both).
List your vehicle by providing details such as make, model, year, and location.
Set rental rates based on factors like demand in your area and the type of car you're offering.
Accept bookings from verified renters through the platform's secure messaging system.
Key Takeaway: Earn extra money by renting out your unused assets, such as a spare room or car, on platforms like Airbnb, Turo, and Getaround. Listing your property with detailed descriptions and high-quality photos can attract more bookings, while offering special amenities like free Wi-Fi or complimentary breakfast items can make it even more appealing to potential guests. Renting out your home or car not only helps you earn extra income but also benefits others who are looking for unique accommodations at affordable prices.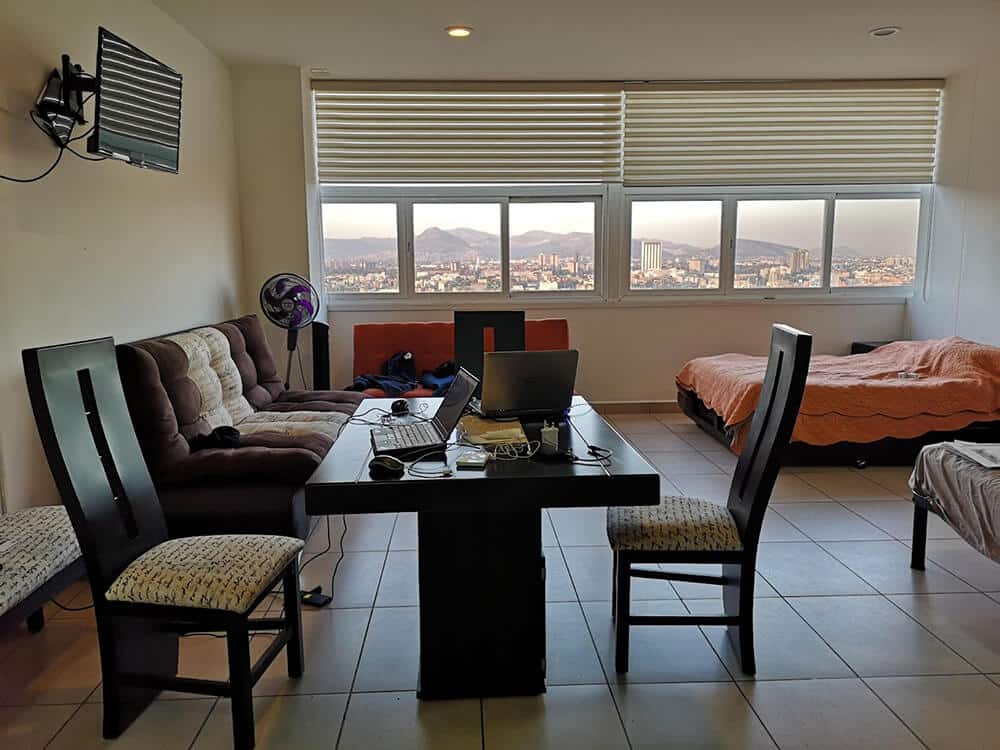 Offering Services in Your Free Time
Why not use your skills and free time wisely by offering various services to those around you? You could possibly be earning up to $20 hourly, depending on the service you provide. Plus, it's an excellent way to get supplemental income without relinquishing your main occupation. Here are some ideas for side gigs that can help you rake in some extra cash.
Babysitting Children of Busy Parents
If you're good with kids and have a few spare hours after work or on weekends, consider offering babysitting services. Many parents constantly seek dependable, trustworthy sitters who can watch over their kids while attending engagements or having an evening out. Advertise your services through Care.com, social media, or simply spread the word among friends and family.
Assembling Ikea Furniture for Others Who Need Assistance
We've all been there – staring at an unassembled piece of furniture with mounting frustration as we try to decipher the instructions. If you're someone who enjoys putting together flat-pack items and has developed quite the knack for them, why not offer this service to others? Websites like TaskRabbit allow users to find opportunities where they can put their specific skill sets into action.
Providing Yard Work/Maintenance Services
Here are some maintenance services you can offer in your spare time.
Mowing lawns – Offer lawn mowing services during spring and summer months when grass grows rapidly.
Raking leaves – In autumn, many homeowners need assistance clearing fallen leaves from their yards – step in and save the day.
Shoveling snow – Winter brings its own set of challenges, and shoveling driveways or sidewalks can be a lucrative side gig for those willing to brave the cold.
No matter your skill set or interests, there's likely a service you can provide in your spare time that will help you earn extra income. Just remember to keep an eye out for opportunities and market yourself effectively.
Key Takeaway: Earn extra money by offering services in your free time, such as babysitting, assembling furniture, or providing yard work/maintenance services. Use websites like Care.com and TaskRabbit to find opportunities and market yourself effectively to increase your income. Remember that there's likely a service you can provide, no matter your skill set or interests.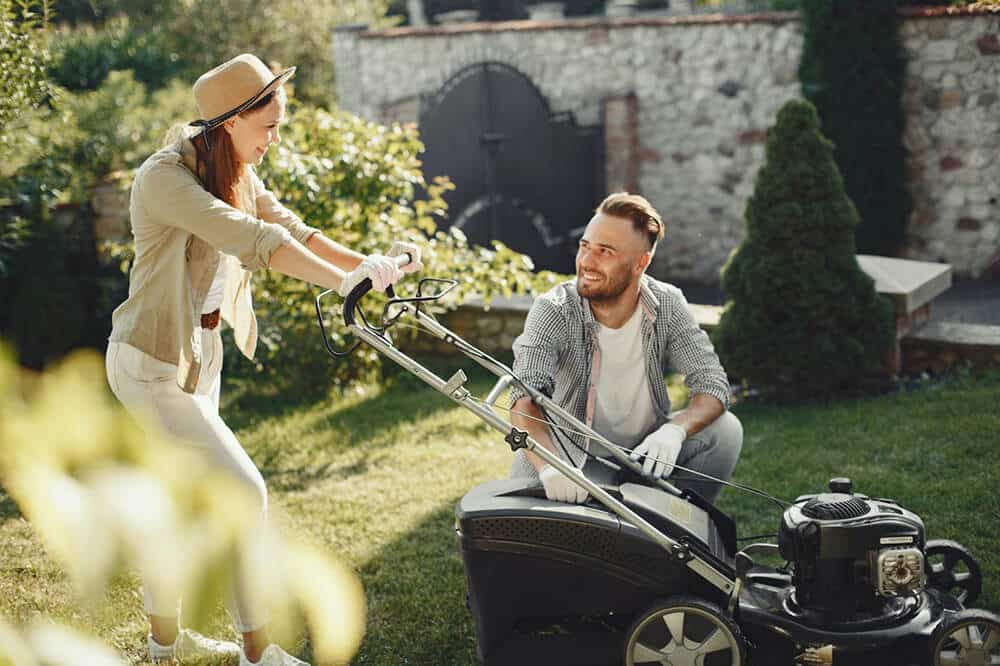 Capitalize On Your Passion For Animals
Take advantage of the increasing demand for pet care services and use your love of animals to generate additional income. With the growing demand for pet care services, there are plenty of opportunities to make extra money without leaving your main job. From advertising pet-sitting services on Rover and social media channels to walking dogs using apps like Wag, you can easily find ways to earn extra cash while spending time with furry friends.
Pet-sitting
Becoming a pet sitter is as easy as creating a profile on platforms like Rover or promoting your services through social media. By offering in-home care or drop-in visits for pets whose owners are away, you'll be able to provide peace of mind and companionship for animals while earning some extra income.
Moreover, it's a wonderful opportunity to encounter different individuals (and their furry friends) in your locale.
Dog Walking
If you prefer being outdoors and getting some exercise while making money, consider becoming a dog walker. Apps like Wag connect dog walkers with clients looking for someone reliable and trustworthy to walk their pups during busy workdays or weekends away.
Not only will this side gig help keep both you and the dogs healthy, but it also offers flexible scheduling that won't interfere with your full-time job. Here are the steps to follow.
Step 1: Download the Wag app and create a profile showcasing your experience with dogs.
Step 2: Complete any required background checks or training courses provided by the platform.
Step 3: Start accepting dog walking requests in your area and watch the extra cash roll in.
By offering pet-sitting services or becoming a dog walker, you can take advantage of your fondness for animals to earn additional income while continuing with your main job. Plus, it's a fantastic opportunity to build connections with fellow animal enthusiasts and make some new furry friends along the way.
Exploit your fondness for creatures to generate extra income with ease. With freelance content writing opportunities, you have even more potential to monetize your skills and knowledge.
Key Takeaway: Animal lovers can earn extra money by offering pet-sitting services through platforms like Rover or social media or by becoming dog walkers using apps such as Wag. These side gigs provide flexible scheduling and the opportunity to meet new people (and furry friends) in your community while earning some additional income.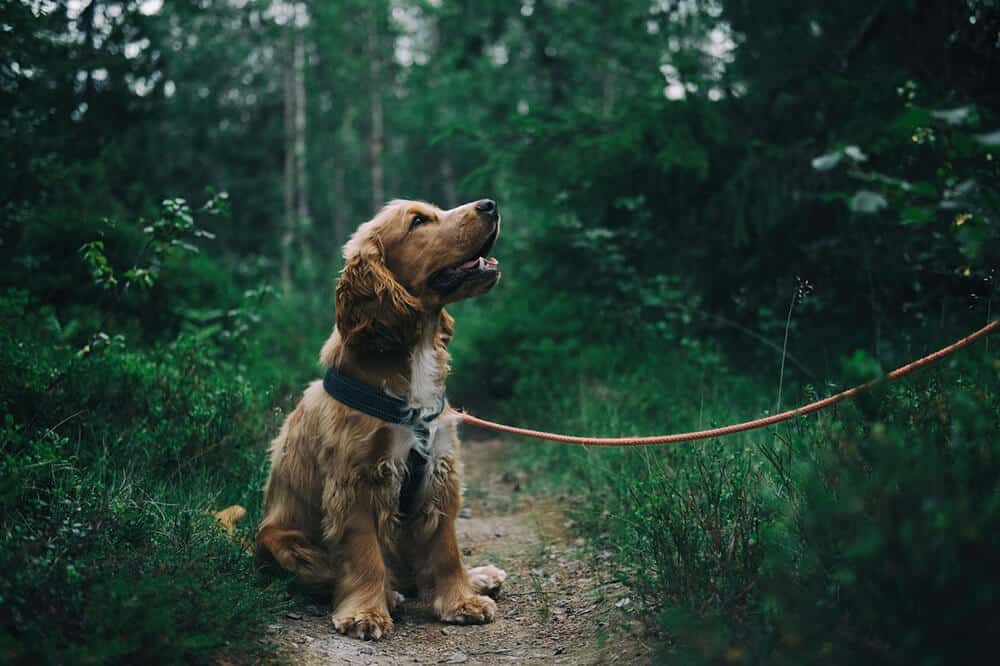 Freelance Content Writing
If you have a way with words and an interest in creating engaging content, freelance writing might be the perfect side gig for you. With numerous online platforms available to connect clients with talented writers, it's never been easier to make extra money without leaving your main job.
Writing Blog Posts and Articles on a Variety of Topics
Blogging provides an opportunity to express one's knowledge and gain remuneration at the same time. Many organizations are in search of proficient authors who can craft interesting blog posts or articles that engage their readers. Some popular niches include personal finance, health & wellness, technology, travel, and food. Here is how to get started as a freelance writer.
Create a portfolio showcasing your best work – this will help potential clients gauge your writing style and skills.
Sign up on freelancing platforms like Upwork, Freelancer, or even niche-specific sites such as ProBlogger.
Pitch article ideas directly to websites or blogs within your chosen niche – many sites accept guest post submissions from aspiring writers.
Creating Engaging Social Media Content
Social media has become an essential marketing tool for businesses worldwide. If you're adept at crafting witty tweets or designing eye-catching Instagram stories, consider offering social media content creation services as a side hustle. Here are the steps to follow.
Construct an impressive online portfolio of your work and make it visible to potential clients on social media platforms.
Network with other social media enthusiasts to find potential clients or job opportunities – join relevant Facebook groups or participate in Twitter chats within your niche.
Create packages for different types of content (e.g., daily tweets and weekly blog posts) and pitch them to businesses looking for social media assistance.
Earning extra income through freelance writing is not only rewarding but also flexible. You can set your own hours and choose projects that align with your interests. Plus, the more you write, the better you'll become at it – making this side gig an excellent opportunity for personal growth as well.
Freelancing as a content creator can be an advantageous method of earning extra income, provided one has the necessary time and commitment. Driving for rideshare services is another popular option that many people are using to supplement their income.
Read More: Personal Loans for Gig Workers
Key Takeaway: Freelance writing is a great way to earn extra money by creating engaging content for businesses. You can showcase your skills and style through a portfolio, sign up on freelancing platforms like Upwork or Freelancer, pitch article ideas directly to websites within your chosen niche, and even offer social media content creation services as a side hustle.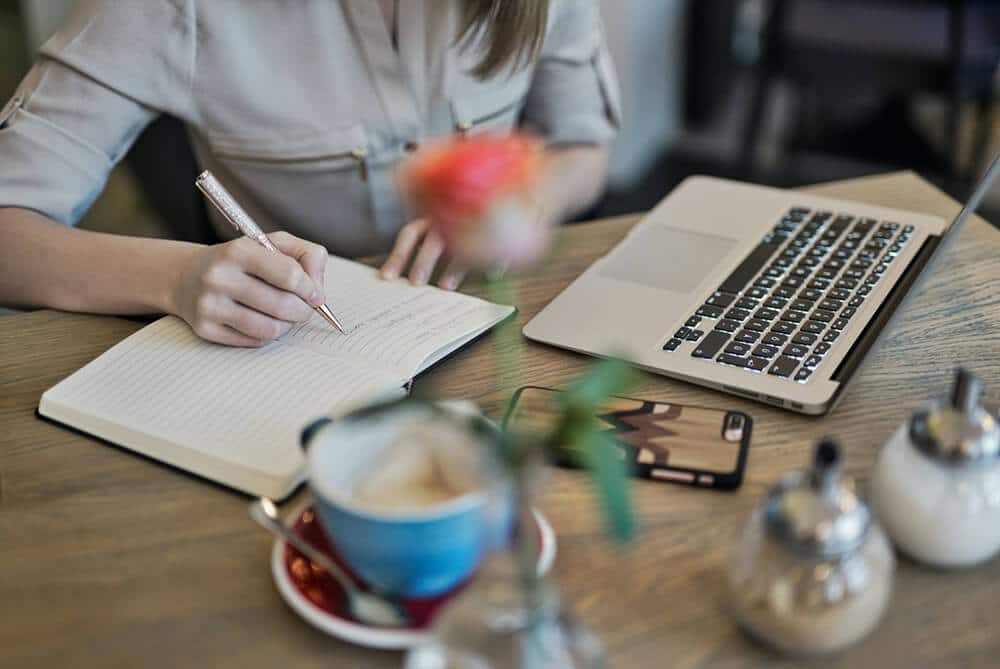 Driving For Rideshare Services
If you're a car owner with a fairly new vehicle and have a good driving record, why not put your wheels to work? Driving for rideshare services like Uber or Lyft is an excellent way to make extra money without quitting your day job. You can customize your work hours to fit around other commitments, allowing you to earn money without sacrificing too much of your free time.
Earning Additional Income by Driving for Uber
Uber, the popular ride-hailing service, allows drivers to earn extra cash by providing transportation for passengers in their local area. To get started, simply sign up as an Uber driver on their website or app, submit the required documents (such as proof of insurance), and pass a background check. Once approved, all that's left is turning on the app whenever you're ready to hit the road.
Potential earnings – According to Uber's website, drivers can expect average hourly earnings of $15-$25 depending on location and demand.
Tips & tricks – Take advantage of surge pricing during peak hours (like weekends) or special events where demand increases significantly.
Bonus opportunities – Some cities offer incentives such as bonuses if certain requirements are met (e.g., completing a specific number of trips).
Making Money Through Lyft As An Alternative
Lyft, another well-known rideshare platform similar to Uber, also allows drivers who meet their criteria – including having a newer model car -to make some extra dough while maintaining their full-time gig. To become a Lyft driver, simply sign up on their website or app and complete the necessary steps (background check, vehicle inspection, etc.). Once approved, you can start accepting rides whenever it suits your schedule.
Potential earnings – Earnings can vary, but drivers typically make between $18-$25 hourly based on the area and demand.
Tips & tricks – Drive during peak hours or special events for higher fares. Also, consider offering amenities like phone chargers or bottled water to improve passenger ratings – which may lead to more ride requests.
Bonus opportunities – Similar to Uber, Lyft offers various incentives such as weekly bonuses if certain requirements are met (e.g., completing a specific number of trips).
So there you have it. Driving for rideshare services like Uber and Lyft is not only a great way to make extra money but also provides flexibility that fits perfectly around your main job. Just remember always prioritize safety while driving – both yours and your passengers.
Key Takeaway: Consider driving for rideshare services like Uber or Lyft. With flexible schedules and the potential to earn $15-$25 per hour, it's a great side gig for car owners with good driving records. Take advantage of surge pricing during peak hours and special events, offer amenities like phone chargers or bottled water to improve passenger ratings, and prioritize safety while on the road.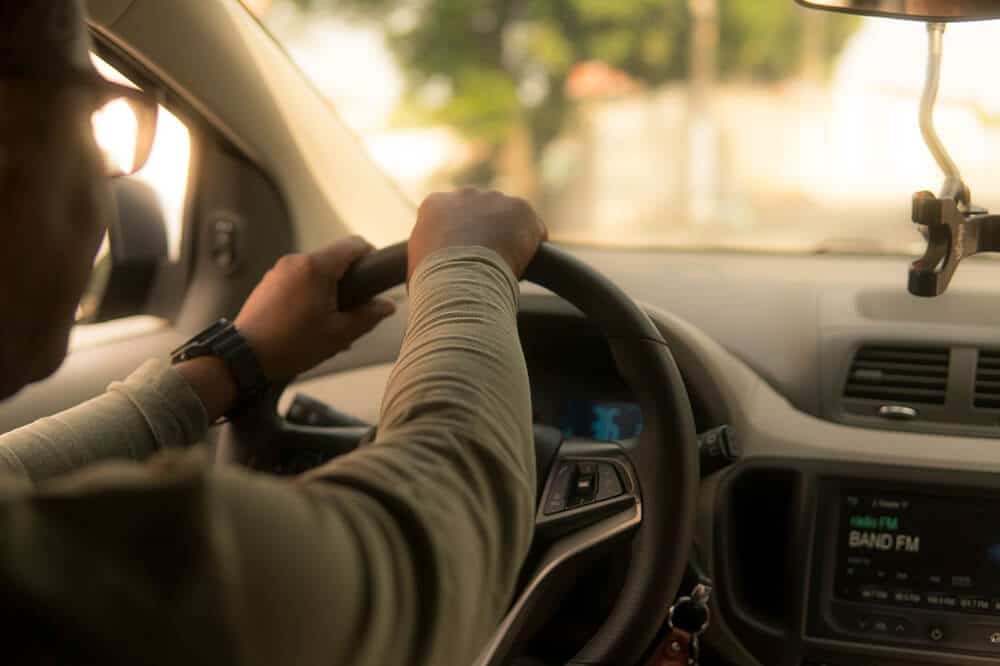 Selling Unused Items & Handmade Products
Are you tired of staring at that dusty old furniture or those unused gift cards lying around your house? Why not turn them into extra cash? Selling items online is a fantastic way to earn extra money, and there are plenty of platforms available for you to do just that. From eBay to OfferUp, these websites provide easy access for buyers interested in purchasing various products from sellers like yourself.
Listing Unused Gift Cards for Sale
We all have received gift cards as presents but never actually used them. Instead of letting them go to waste, sell those unwanted gift cards on sites like Raise. By listing your unused gift cards on such platforms, you can quickly convert them into cold hard cash while also helping someone else score a great deal.
Selling Old Furniture, Appliances, and Collectibles
If you've got old furniture pieces stored away in lockers or appliances collecting dust, it's time to put them up for sale. Platforms such as OfferUp and eBay make it incredibly simple to list and sell items online. You'll be surprised by the number of people searching for unique finds and deals on these websites.
eBay – This well-known auction site allows users worldwide to buy and sell almost anything under the sun. Listing fees are minimal, making it an excellent choice when looking to earn some extra income through selling high-demand items.
OfferUp – A mobile app-based marketplace, OfferUp is perfect for selling items locally. The platform focuses on user safety and provides a secure way to communicate with potential buyers.
In addition to these platforms, don't forget about the power of social media. Facebook Marketplace is another excellent option for listing your in-demand items and reaching out to potential buyers within your local community.
For those who are creatively inclined, consider selling handmade products on websites like Etsy. For the artistically gifted, Etsy can be a great platform to display and monetize their creations.
No matter which routes you choose, remember that presentation matters. Make sure to take clear photos of your items and write detailed descriptions when listing them online. With just a little effort put into showcasing what you have up for grabs, you'll be well on your way toward making money from all those unused treasures lying around.
Read More: Items to Sell to Make Money Online
Key Takeaway: Earn extra money by selling unused items, such as old furniture or gift cards, on platforms like eBay and OfferUp. You can also sell handmade products on Etsy to showcase your talent while making some cash. Presentation is key when listing items online, so make sure to take clear photos and write detailed descriptions.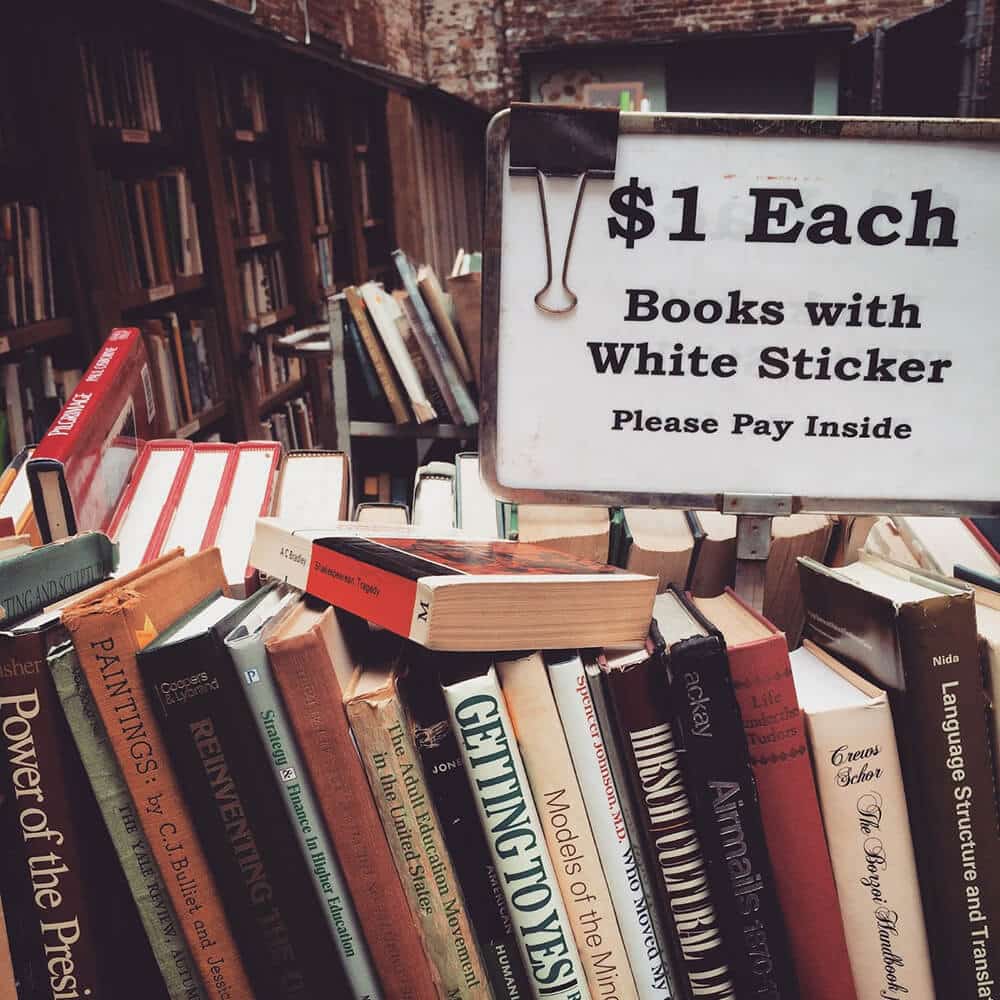 Conclusion
In conclusion, earning extra money doesn't have to be a daunting task. With the right strategies and ideas in place, you can start making more money without leaving your main job. Whether it's through secondary sources of income, investments, or innovative ideas – there are numerous methods for you to maximize your time and abilities while generating extra money. Don't let yourself get stuck in one spot; with some creativity and research, you could soon find yourself on track towards financial freedom.