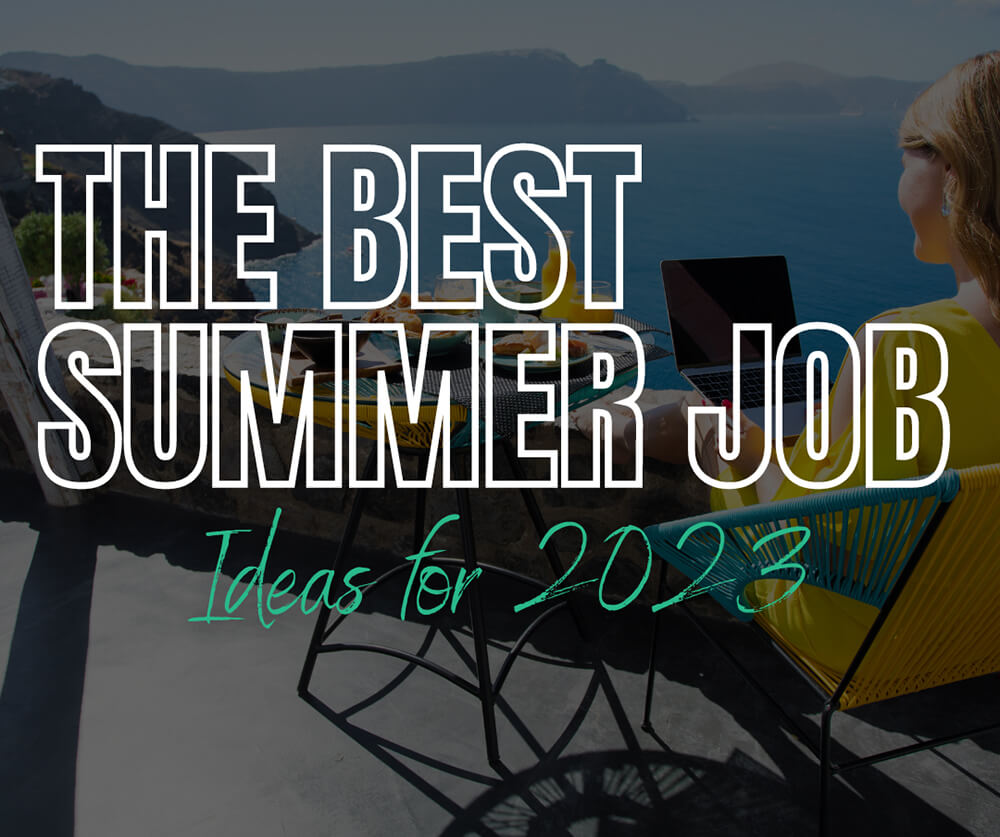 The Best Summer Job Ideas for 2023

Summer employment is crucial as it offers avenues for development, self-discovery, and financial autonomy. For young people, in particular, it is a great introduction to the labor market, providing them with lasting experiences, skills, and professional growth.

Through a summer job, you can learn valuable life skills like time management, communication, and problem-solving, which are transferable to other aspects of your life.

Let's have a look at some of the best summer job ideas for 2023.
Traditional Options and Emerging Trends
Young individuals have several options when searching for summer employment, with both traditional and avant-garde possibilities available.
Conventional opportunities include serving tables or hosting at a restaurant, as well as working as a lifeguard or staffer at a summer camp.
Such roles offer them the chance to develop valuable abilities, including collaboration, communication, and leadership.
An upswing in freshly-emerging summer jobs trends, like technology startups, online education, and remote internships, has also been observed recently.
These allow you to gain exposure to modern industries and strengthen digital marketing, coding, and data analytics skills.
Online tutoring is also a great alternative for those with great academic abilities, and it enables them to make money while teaching others. Ultimately, a range of contrasting summer jobs is obtainable to young.
Key Takeaway: Traditional summer job options include serving tables or hosting at a restaurant, working as a lifeguard, and staffing at a summer camp. Emerging trends in the summer job market include technology startups, online teaching, remote internships, and online tutoring.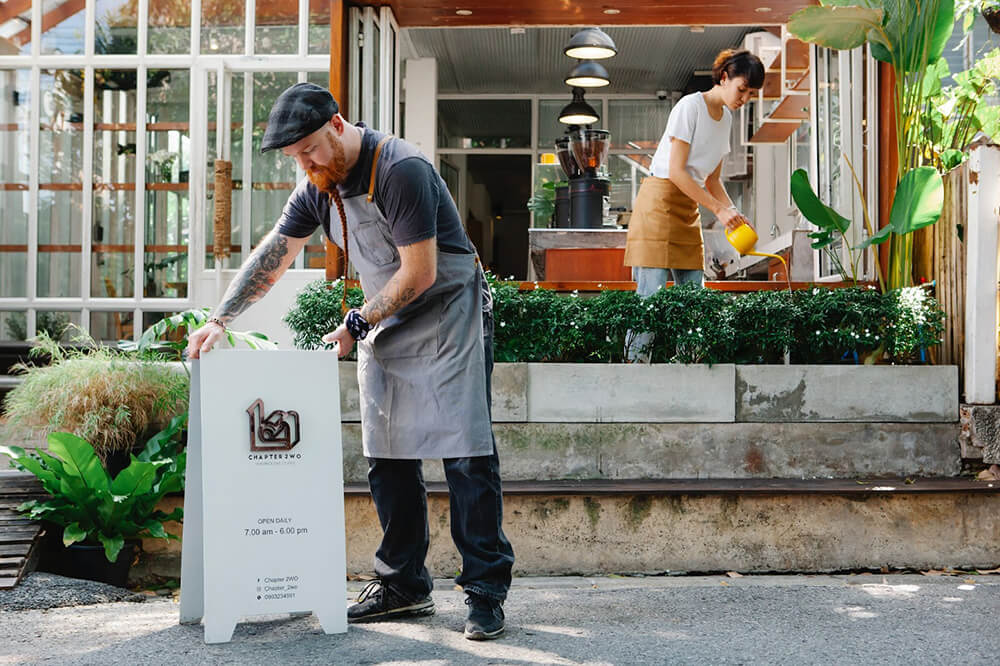 2023 Summer Job Ideas
Lifeguard – Those with excellent swimming abilities and the necessary certifications can find employment as lifeguards at swimming pools, beaches, or water parks throughout the summer. This role offers reasonable hourly pay and the perk of working in an outdoor setting.
Tour Guide – Seasonal tour guides are frequently sought after by local attractions and historical landmarks to cater to the influx of tourists during the summer months. Effective communication skills and familiarity with the location are crucial for this position.
Summer Camp Counselor – A summer camp counselor role enables you to partake in outdoor activities while overseeing and guiding children. Prior experience with kids and a background check are usually mandatory.
Seasonal Retail Assistant – Numerous stores recruit extra personnel to cope with the bustling summer period. Retail positions come with schedule flexibility, possible staff discounts, and the chance to enhance customer service abilities.
Landscaping or Lawn Care Specialist – The summertime marks the height of demand for landscaping and lawn maintenance services. This role calls for physical endurance and encompasses mowing, planting, and pruning tasks.
Farm Laborer – Throughout the summer season, local farms frequently require additional assistance with planting, harvesting, and selling goods at farmers' markets. This job presents hands-on agricultural learning and the opportunity to work outside.
Tutor or Summer School Instructor – Use your knowledge and skills to tutor pupils or lead summer school sessions. This occupation demands expertise in the subject matter and the capacity to convey ideas effectively to students.
Pet Caretaker or Dog Walker – Provide pet care or dog walking services within your neighborhood over the summer. This adaptable job enables you to establish your own schedule and pricing while interacting with animals.
Freelance Opportunities – Websites like Upwork and Fiverr grant access to a multitude of short-term freelance assignments in fields such as writing, graphic design, or coding. These roles offer adaptability and the prospect of creating a varied portfolio.
Read More: Proven Strategies For Earning Extra Money
How to Secure Your Desired Summer Job
In order to increase your chances of securing your desired summer job, it is important to create a resume that stands out and showcases your skills, experience, and qualifications.
Tailoring your resume to the specific job you are interested in and including any relevant coursework, extracurricular activities, or volunteer work can help you demonstrate your potential value to the employer and set you apart from other candidates.
Networking is also crucial, so be sure to reach out to friends, family members, or acquaintances who may have connections or know of job openings.
Attend job fairs, career events, and informational interviews to expand your opportunities. Lastly, prepare for interviews by researching the company, practicing common interview questions, and dressing appropriately.
Demonstrate enthusiasm, confidence, and a willingness to learn and contribute to the organization. Following up with a thank-you email or note after the interview can also show your appreciation and interest in the position.
By following these steps, you can increase your chances of securing a summer job and gain valuable experience for your future career.
Strategies for Maximizing Your Earnings From a Summer Job
Bargain Salary – Don't hesitate to discuss your salary before committing to a summer job. Conduct research on the standard pay rate for the role, and use this data to negotiate a reasonable remuneration for your efforts.
Pursue Extra Duties – Demonstrating proactivity and assuming extra responsibilities can help you distinguish yourself from your employer, potentially resulting in a salary increment or advancement. Be open to handling tasks beyond your assigned duties and showcase your worth to the employer.
Investigate Side Gigs – Contemplate pursuing side gigs alongside your summer job. For instance, you could offer pet care or gardening services to nearby residents or market handmade items online. These additional ventures can supplement your income and contribute to skill development.
Take on Extra Shifts – Numerous employers provide overtime compensation during peak seasons, including summertime. Think about working additional hours to boost your income but remember to maintain a good balance between work and personal well-being.
Key Takeaway: Young individuals have a vast array of summer job options, both traditional and modern. To secure your desired role, it is important to create an impressive resume, network effectively, and prepare for interviews. Maximizing income from a summer job can be achieved through bargaining salary, pursuing extra duties, investigating side gigs, and taking on extra shifts.
Read More: How to Generate Multiple Sources of Income
Helpful Resources for Finding and Applying for the Ideal Summer Job
There are many resources, platforms, and job search websites available to help young people find and apply for their ideal summer job. Some of the most popular and effective ones include:
Indeed – This job search engine allows users to search for summer jobs by location or job title. Users can also upload their resumes and apply to job postings directly on the website.
LinkedIn – This professional networking site is a great resource for finding summer internships and entry-level jobs. Users can search for job postings, connect with potential employers, and showcase their skills and experience.
CoolWorks – This website specializes in job opportunities in national parks, resorts, and other outdoor locations. Users can search for seasonal jobs in specific industries, such as hospitality, tourism, and outdoor recreation.
Snagajob – This platform focuses on hourly jobs, including summer jobs. Users can search for jobs by location, industry, and job type and apply to postings directly on the website.
Local job boards – Check the websites of local newspapers, community organizations, and city government websites for job postings in your area.