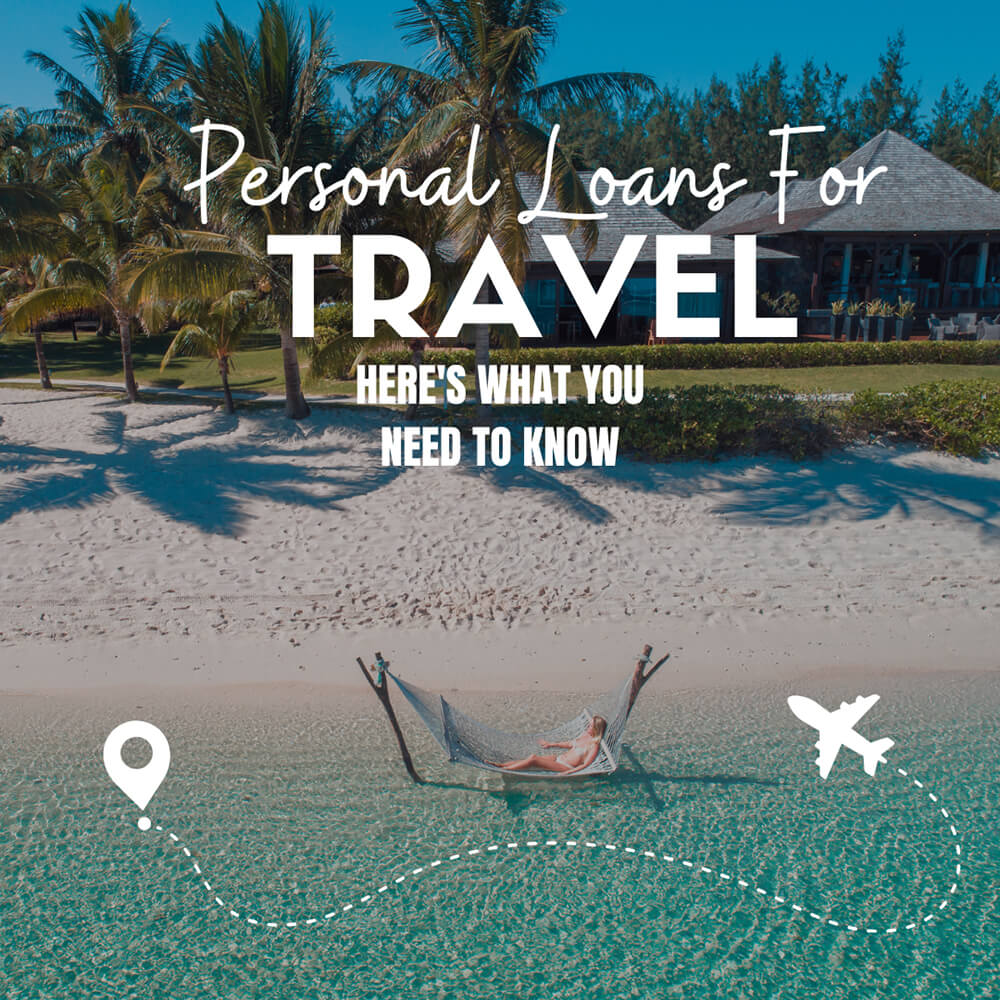 Personal Loans for Travel Reasons: Here's What You Need to Know

We all deserve a break from a relentless, stressful life and work routine. A vacation offers a chance to recharge, relax, discover new places, and experience unique cultures.

However, not always our pockets are deep enough to cover the entire cost of our planned get-away. Trips can be expensive, and travel-related costs are poised to increase even more in 2023 as tourism rebounds from the lows of the Coronavirus pandemic.

In this article, we will explain everything you need to know about personal loans for travel reasons, also known as vacation loans.
Is a Personal Loan the Right Loan to Finance my Vacation?
Personal loans are installment loans that allow the borrower to receive a lump sum amount of money with the obligation to repay it over an agreed period of time at a certain interest rate (plus various fees). They are typically unsecured, meaning they don't require any collateral to secure the loan amount, and they can be used for many purposes. The interest rate on personal loans can be fixed or variable.
One of the positive aspects of personal loans is that they can be used for virtually any purpose. This, and the fact that you can receive the entire sum up front, makes them ideal for those who are planning a relaxing holiday.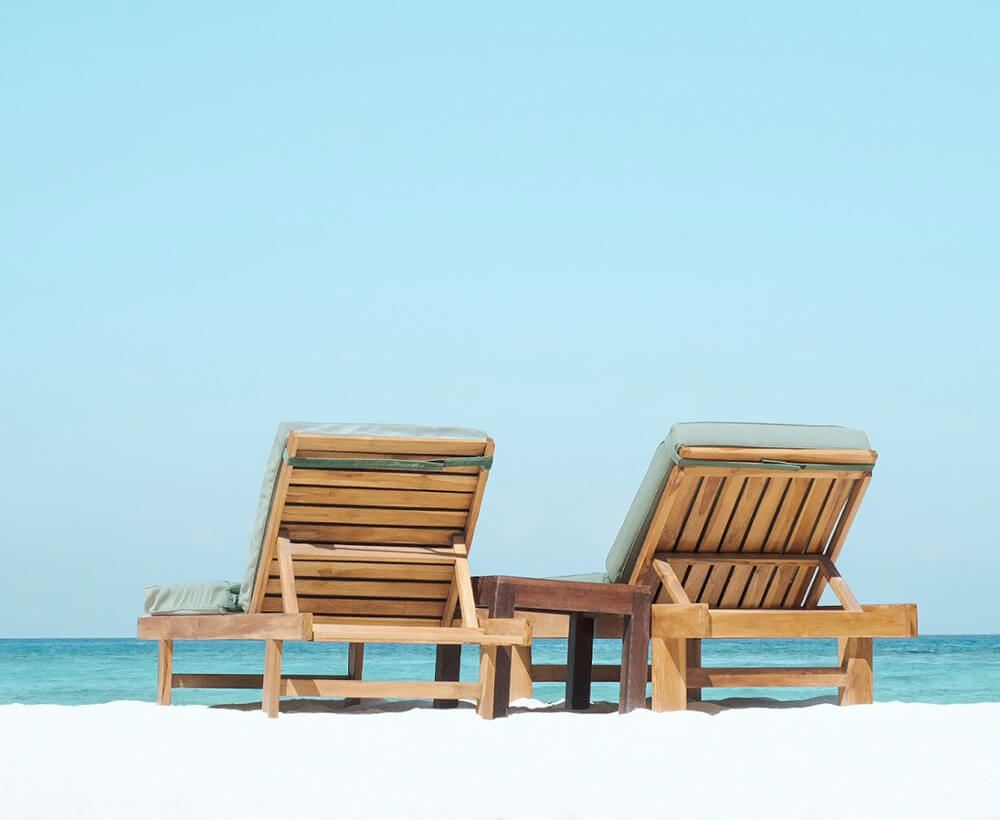 What are the Advantages of Taking Out a Personal Loan for Travel Reasons (AKA Travel Loan)?
One of the greatest benefits of personal loans is that they usually charge a lower interest rate than a credit card. Based on figures published by CNBC, the average APR on a personal loan is around 10% against almost 20% for credit cards.
Another advantage of personal loans is their ability to help you build credit. Repaying the loan in a timely manner can positively impact your credit score, helping you make more attractive loan applications in the future.
Moreover, because you receive the entire sum upfront, you don't have to worry about covering the costs of your trip as it's happening. This eliminates the need to borrow from friends and family or pay with a credit card, making budgeting for a vacation much easier.
Lastly, personal loans are ideal if you want to plan your holidays and take advantage of discounts or special offers. You can receive the money early and make the most of your trip.
What are the Drawbacks of Taking Out a Personal Loan for Travel Reasons?
Borrowing money to finance your vacation also comes with its set of drawbacks. For example, failing to make repayments on time can harm your credit score. This will make it more challenging to take out a new loan in the future.
In addition to paying interest, the fees associated with personal loans can also be considerable. For example, most lenders charge an origination fee, which is usually a percentage of the loan amount.
Another negative aspect of personal loans is that they are not always easy to obtain. Lenders with poor credit or without a particularly stable financial situation may struggle to find a lender to accommodate them. Moreover, most lenders require a good credit score and proof of income in order to consider your loan application. Let's explore these aspects in greater detail.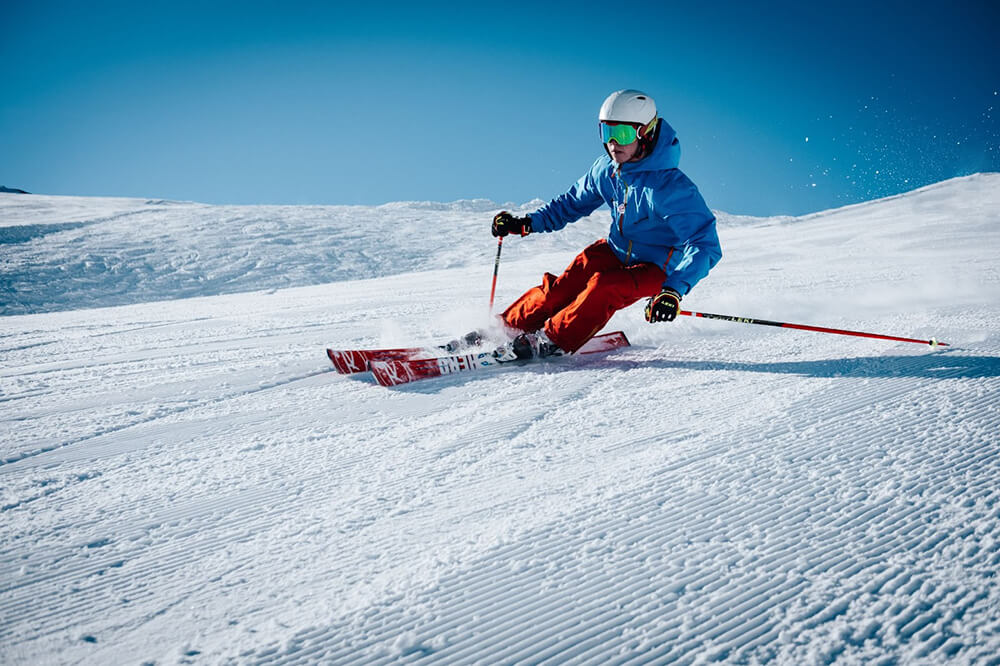 What Will Determine the Success of My Personal Loan Application?
When evaluating your loan application, lenders use numerous criteria to establish whether you are a reliable borrower or not.
Your credit score plays a particularly important role. The higher your credit score is, the higher the chance the lender will approve your application.
Obviously, lenders will look at your employment status too. Applicants with stable jobs are more likely to be approved than those who have a more irregular jobs.
Another important factor is your debt-to-income ratio. This indicator represents how much of your income is used to repay debt. If this number is too high, your loan application will be declined.
Finally, lenders will look at your past credit history. Applicants with a good repayment record are more likely to be accepted than those who have repeatedly failed to repay their debts on time.
All these things being equal, the interest on personal loan, the sum offered by your loan provider and the repayment term will all change from lender to lender. Reliable online lenders tend to charge a lower interest rate than traditional banks and have a better personal touch regarding customer support.
How to Use The Borrowed Sum to Plan Your Vacation
Just because your personal loan application is accepted doesn't mean you should spend the borrowed amount recklessly and without proper planning.
When on holiday, the temptation to forget that you'll have to repay your loan once the trip is over may be powerful. After all, you'll be presented with opportunities to spend at every turn, and you'll probably have your guard down due to the relaxed atmosphere.
Being conservative in your planning and trying to contain your spending as much as possible without sacrificing the quality of your trip is key. Creating a vacation budget and sticking to it can help you avoid going into debt when on vacation.
Some purchases that are better avoided include costly meals, luxury items, and things you can usually buy back home.
Try your best to enjoy the free bits of your holiday, like exploring the city, admiring nature, and enjoying cultural events. These activities often require little to no money and can be fun and rewarding experiences that will turn into great memories.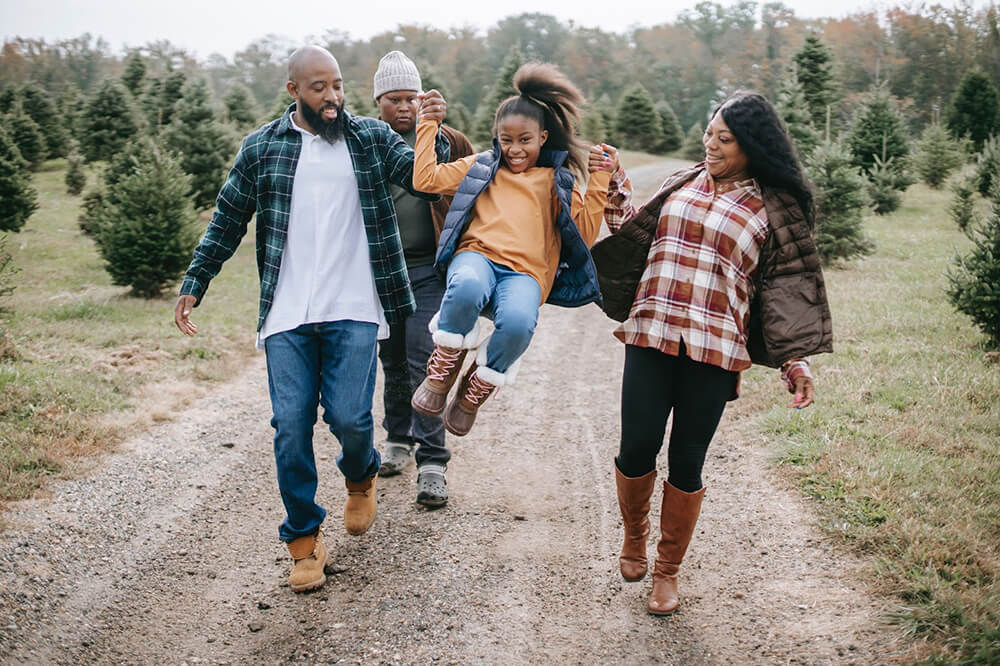 What Are the Alternatives to a Personal Loan to Cover My Travel Expenses?
Unfortunately, your loan application may also be rejected. The loan provider may conclude that you have bad credit and that lending you money would be too risky. In this case, you should explore other ways to fund your vacation.
Firstly, you can consider saving up for a longer period of time and paying for the trip in cash. While this may mean postponing your dream vacation, it can be a great opportunity to practice financial discipline.
Another option is to ask your family or friends for help. If you explain your situation and need for financial assistance, they may be willing to lend you the money much more flexible than traditional lenders.
Finally, you could also apply for a secured loan. This type of loan requires collateral and often has more lenient requirements than unsecured loans.
It's not a great idea to finance your entire vacation with a credit card due to the very high interest rate charged by card providers. As we mentioned earlier, their interest rates tend to be much higher than personal loan rates. However, if you already have enough cash to finance a significant part of the trip, a credit card may be a helpful instrument to cover the remaining expenses.