Debt Settlement Assessment Quiz
Declare Your Freedom from Debt
We're Reviewing Your Info
Estimating time to destination …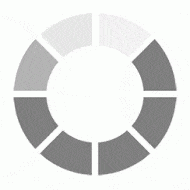 What is the difference between secured and unsecured debt?
A secured loan is anchored to collateral (e.g., a car or a home). With a secured loan, a lender can repossess the collateral if you fail to pay the loan.
An unsecured loan is unconnected to collateral. Credit cards, private student loans, and personal loans are examples of unsecured loans. If you default on an unsecured loan your property can't be seized.
What types of debt qualify for the Level program?
We can help clients who possess unsecured forms of debt such as:
Credit card bills
Medical bills
Private student loans
Business debt (business is no longer operational)
Repossessed property (when determination of amount owed has been made)
USAA (if you have no other loans or checking or savings accounts)
Do I qualify for debt relief?
In order for the Level program to work, you must meet certain qualifications:
Minimum of $15K in unsecured debt
Medical bills not to exceed 40% of total enrolled debt
Private (non-federal) student loans not to exceed 40% of total enrolled debt
$500 minimum account balance for each enrolled account
You can make a $250 minimum monthly program payment
Revolving accounts must be open six or more months and have had at least six payments made on them. Personal unsecured loans should have been open three months and have three payments made on them.
What options do I have to get out of debt?
Depending on your situation, Level offers two comprehensive debt reduction programs:
1. If you can still afford minimum payments, and your credit history is intact, our Debt Management Program makes it easy to renegotiate your interest rates and resolve your debt in four years or less.
2. If your payment background is less than ideal, our Debt Settlement Program is the quickest way (6-48 months) to eliminate your debt at the lowest cost.
Will this program have a negative effect on my credit?
There are no guarantees on the credit scores. However, we have found that by finishing the Level program, and paying debts on time outside of the program, some of our clients see their credit profiles improve significantly.