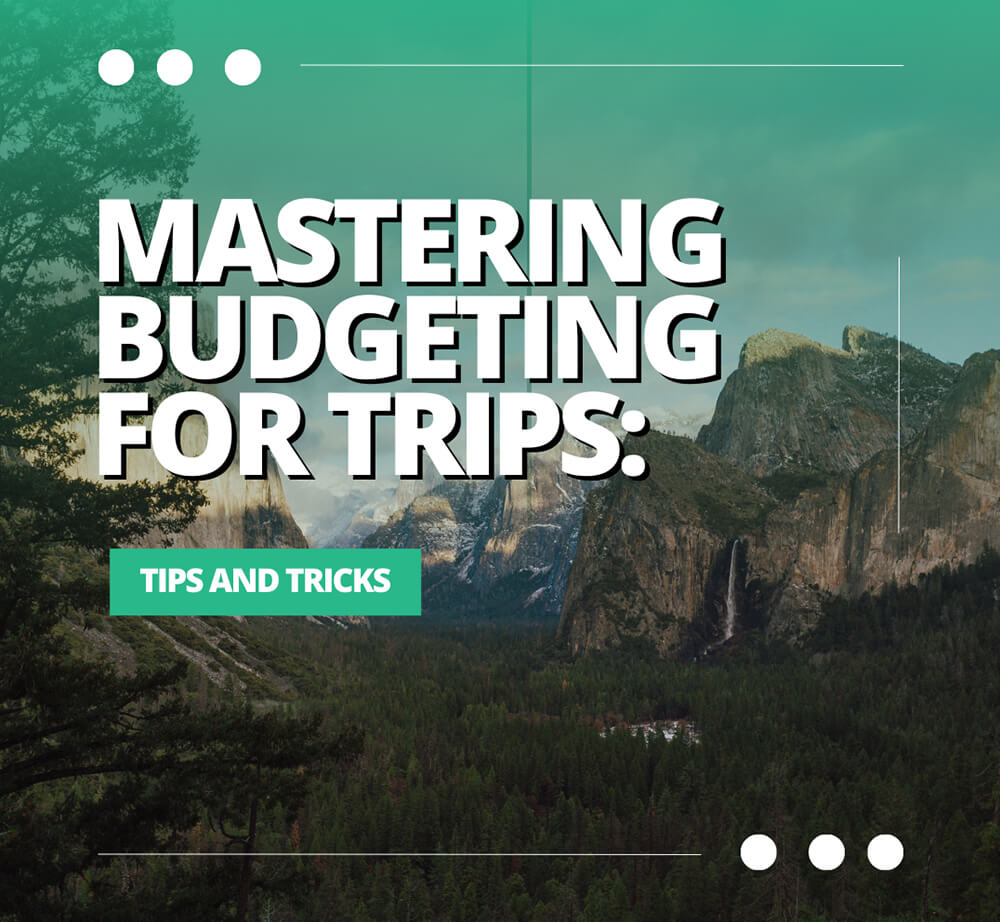 Mastering Budgeting for Trips: Tips and Tricks

Budgeting for trips is essential if you want to make sure you can enjoy your vacation without having to face financial problems later.

In this blog post, we will cover practical tips and tricks for creating a realistic travel budget that can help you save money while still enjoying your travels.
Identifying the Most Significant Expenses and Sticking to Your Budget
When budgeting for trips, you'll first want to identify your most significant expenses. This could include accommodation, transportation, food, and attractions. When possible, you can also set aside a sum for yourself to indulge in some luxuries on your journey without overspending.
Knowing these costs upfront will help you plan your budget accordingly.
When going on a long-term trip, you should also consider the cost of visas, vaccinations, and insurance policies. These are important expenses that could add up quickly if not budgeted for properly.
Once you have identified your most significant expenses, it's time to stick to a budget. This means setting aside an amount for each expense and making sure you don't overspend. Consider using budgeting apps or tracking your spending manually to make things easier.
Setting aside a set amount each day can help keep tabs on daily expenses while still allowing yourself room for occasional splurges here and there.
Key Takeaway: Budgeting for trips is essential to ensure your vacation doesn't create financial problems further down the road. To create a realistic travel budget, identify your most significant expenses and stick to a budget by using budgeting apps or tracking your spending.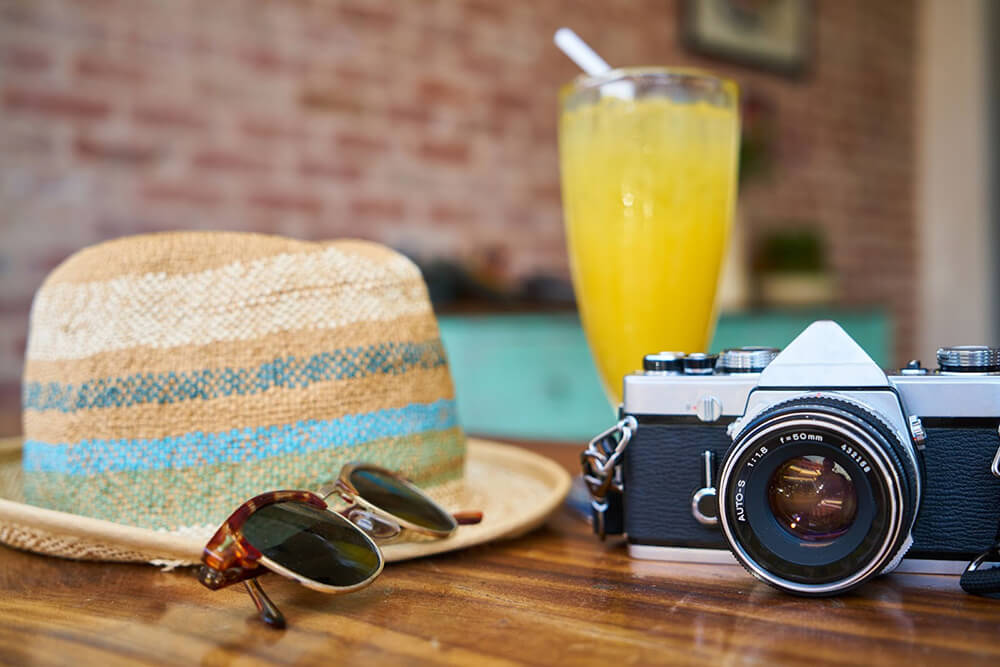 Looking for Affordable Options
Exploring affordable options is crucial to make sure you can get the most out of your holiday without overspending. Accommodation and transportation can be the most expensive parts of a trip, so carefully research your options.
Look for budget-friendly accommodations like hostels or Airbnb rentals and ride-sharing services to save money on transportation. You can also use discount sites to find deals on attractions and activities. Some cities may also offer discounted public transport tickets for visitors if you purchase them online before your visit.
Consider taking staycations instead of flying somewhere far away if you're looking for ways to save money while still getting away from home. If you do plan on flying, research rental cars in advance so that you don't end up paying more than necessary at the airport counter when renting one last minute.
Key Takeaway: To save money on your trip, look for budget-friendly accommodation and transportation options, use discount sites to find deals on attractions and activities, and consider taking staycations. These strategies can help you save money and have a more enjoyable trip.
Maximizing Rewards Points
Maximizing rewards points can be a great way to save money on big trips, such as those involving airfare or hotel bookings. Different cards offer different benefits and incentives, so it's important to research which one best suits your budget and lifestyle. Choosing a credit card that fits your requirements is the best move to ensure you get the most out of your reward points.
Planning early also helps in taking advantage of reward points; if you start saving up for a trip several months before you go, you may be able to redeem enough points for significant discounts or even free flights or hotels.
Another great way to maximize rewards points is by using rental cars when traveling. Many car rental companies have loyalty programs where customers earn bonus miles each time they rent from them. You can use these bonus miles towards airline tickets or other travel expenses like meals and entertainment. Furthermore, some airlines provide loyalty programs that enable customers to accrue rewards when they book flights directly with the airline instead of through an online service.
By following these tips, maximizing rewards points will become second nature when planning future trips, allowing more savings overall.
Key Takeaway: By researching and planning ahead, you can maximize your rewards points to save on big trips such as airfare or hotel bookings. Utilize rental car loyalty programs and airline offers for additional savings while budgeting carefully to ensure your hard-earned reward points don't go down the drain.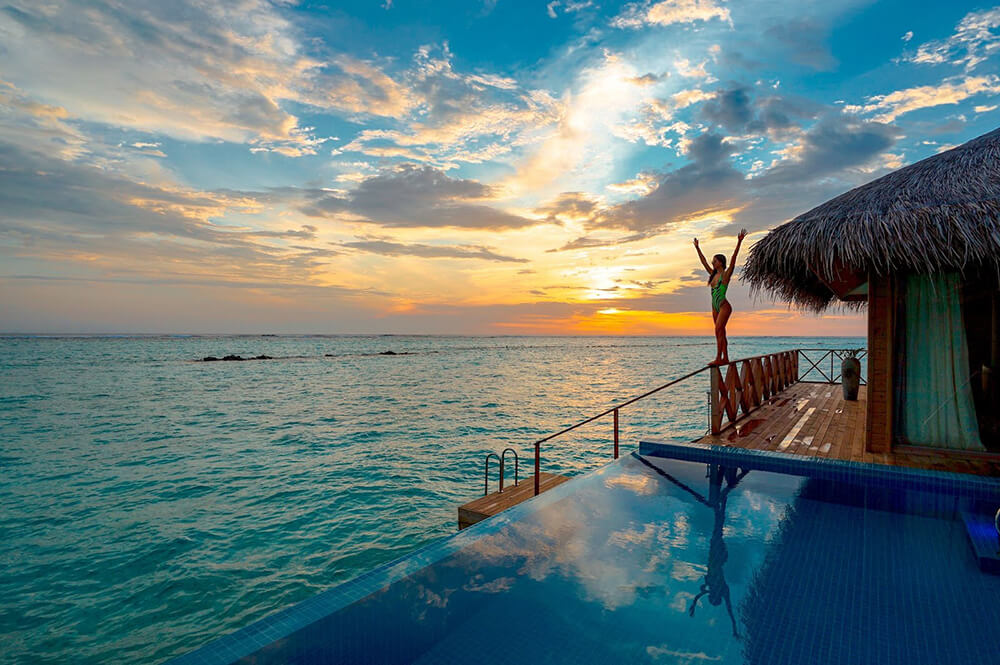 The Importance of Travel Insurance
Exploring can be a thrilling journey, yet it's vital to get ready ahead of time and guarantee you're secured in the event of any unforeseen events. Travel insurance is a great way to ensure peace of mind while on the go and avoid unnecessary expenses due to unforeseen circumstances.
Having travel insurance provides financial protection from medical emergencies, lost or stolen luggage, flight cancellations, and more.
It also helps protect travelers against costly out-of-pocket costs for these types of incidents. Travel insurance can provide travelers with peace of mind that they are covered financially in the event of an unexpected incident while on their journey.
For instance, to ensure that your family is safeguarded against any unexpected events while on the trip abroad, you could opt for a comprehensive policy that offers coverage of medical expenses and reimbursement in case of lost baggage or flight cancellations due to inclement weather or other uncontrollable circumstances.
You could purchase a comprehensive policy that covers medical expenses as well as lost baggage or canceled flights due to bad weather or other reasons outside of your control. This type of coverage would provide some much-needed reassurance knowing that if something did happen while away from home, you'd have the financial means necessary to cover any potential losses without having to worry about footing the bill yourself.
Another way travel insurance helps save money is by covering rental cars when traveling abroad; this eliminates the need for additional car rental fees, which can add up quickly over time.
Key Takeaway: Travel insurance is a smart investment to provide peace of mind while traveling. It can save you money in the long run, covering medical expenses, lost baggage, or canceled flights due to unforeseen events, as well as rental car fees and theft protection.
Additional Tips for Saving Money While Traveling
Consider setting aside an amount of money for each day of the trip and make sure to stick to it as much as possible. Obtain foreign currency ahead of time to prevent having to convert it to high-priced touristy spots.
Be mindful of potential extra expenses, such as rental cars, taxes, and fees associated with flights or hotels, that may not be shown in the quoted cost when booking online. It's always best practice to read through all terms and conditions before committing so that there are no surprises later on down the road.
Money belts can be a great solution for safeguarding your possessions while journeying without having them constantly visible to you. You can purchase one relatively cheaply online or in stores prior to leaving for your trip – just remember never to put anything valuable like passports or large sums of cash inside these belts.
Key Takeaway: In order to economize when journeying, it is essential to organize in advance and set up a financial plan. Read the fine print when booking online and take advantage of rewards points programs; this could help you make your trip much more affordable. Additionally, use money belts for extra security so that valuables are not visible to your person at all times.