With Debt Management, You Can ​​Reclaim Financial Stability
Life doesn't always unfold according to plan. When the unexpected happens, settling debts and paying bills on time isn't always possible. Or even prudent.
Unfortunately, deferred debt has a way of snowballing, putting the financial stability you've always known just out of reach – until one day it's hard to remember what a stable financial situation once felt like.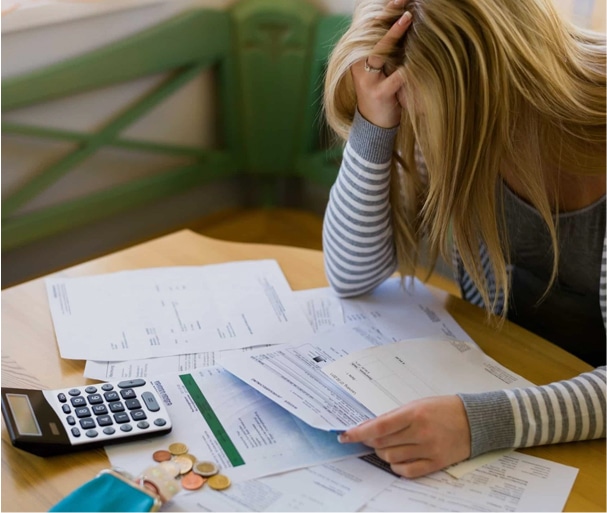 Making a new normal
Being overwhelmed by interest rates and monthly payments doesn't have to be your new normal. There are proven, ethical strategies to reduce interest rates and shed the burden of debt that prevents you and your family from reclaiming a financially stable, debt-free lifestyle.
What Is a Debt Management Plan?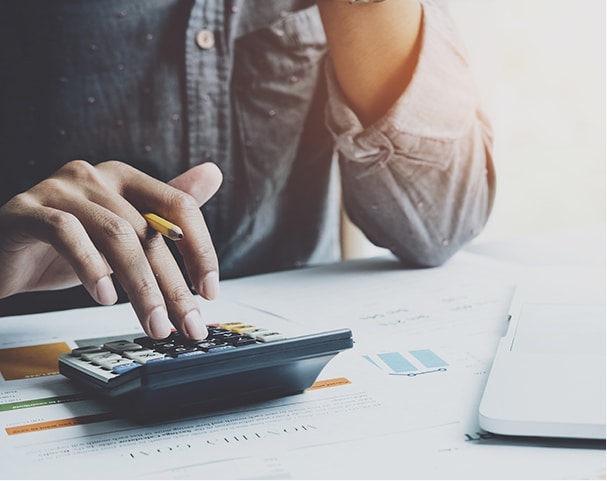 A debt management program is not a loan. It's a proven, ethical means of reducing your monthly payments to your creditors and loan originators.
The great benefit to this option is that it lets you decrease the number of payments to your creditors each month while at the same time greatly reduce your total monthly payout.
In fact, our clients typically lower their monthly debt payments by 60-65%.
Granting us access to your creditors lets us negotiate reductions on your behalf in your credit card interest rates, finance charges, and sundry associated fees. This in turn enables us to reduce the amount of money you owe each month, as well as the time it will take to repay it.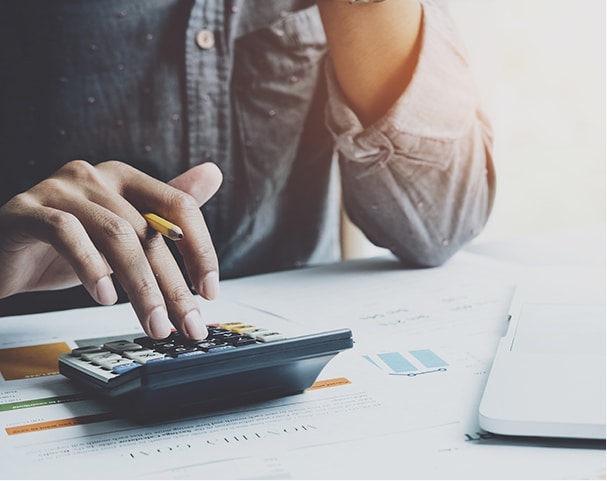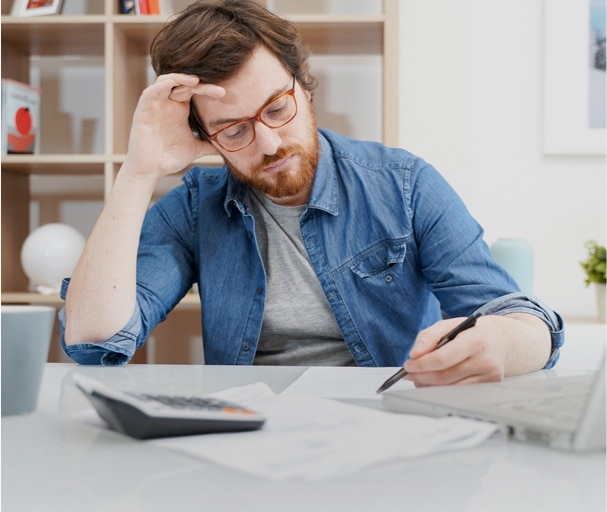 Pay off your unsecured debt in 24-48 months
So instead of taking 25 years to pay off your creditors, a debt management plan lets your retire the body of your unsecured debt in about 48 months.
That's more than six times faster than if you stayed the course making those minimum monthly payments to your credit card companies and loan originators.
Imagine retiring your credit card debt six times faster than at your present rate of repayment. And the advantages don't stop there.
Debt Management Plan Is Tailored to What You Can Afford
A debt management plan is not a one-size-fits-all solution. It's tailored to your needs, and to your monthly budget.
Our credit counselors assess your income and financial circumstances and work with you to create a budget you can afford as you pay down your debt by making regular payments over the next 48 months.
Rolling all of your debts into one monthly payment – at a lower interest rate – is a powerful way to wipe out credit card debt, and to save money doing it. Importantly, it also reduces financial stress in your life by reducing the risk of making late payments to your creditors.
A debt management plan is an honorable and proven means of escaping the oppressive burden of credit card debt, and the dispiriting prospect of dedicating the next 25 years of your life to paying off your creditors.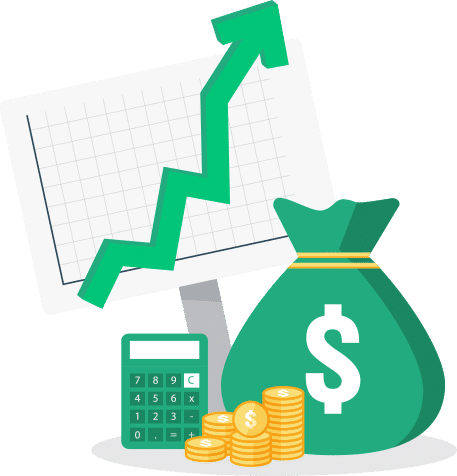 Intangible benefits
Imagine putting those minimum payments to work each month toward personal financial goals instead of sending 70% of it down a well marked "interest and fees," out of which nothing ever returns to benefit you or your family.
Twenty-five years is a long time to forego saving for a home, a child's college education, putting something away for retirement, a vacation, or even building a nest egg to care for an aging parent. That's almost a third of your life expectancy devoted to digging yourself out of debt.
It's daunting to think of devoting that much time and effort to – let's face it – working to enrich credit card companies at the expense of one's own future. It's enough to make a person feel as though one's life will never be the same again.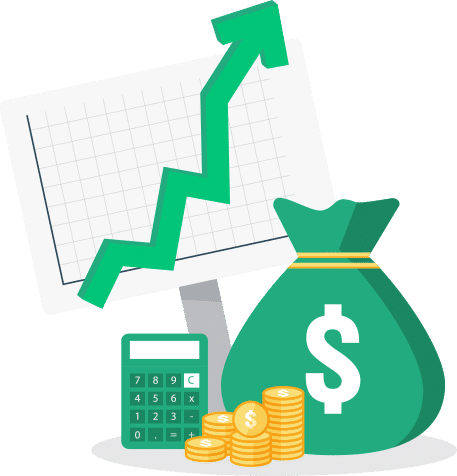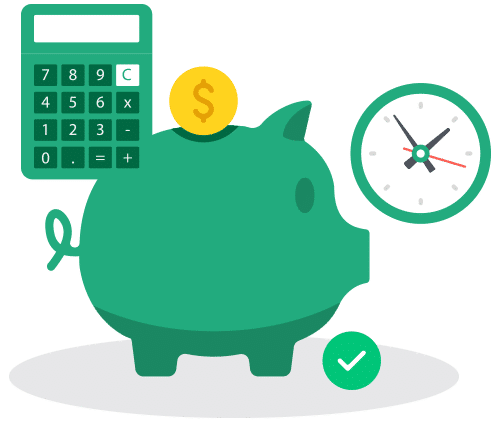 Life can be the same again
But you don't have to think that way. Life can get back to normal. Imagine the feeling of freedom that comes from flipping that interest-principal ratio on its head – how instead of paying 70% toward interest and fees every month, that same 70% is now directed toward principal.
That's the beauty of being enrolled in a debt management plan.
And by applying the same discipline, hard work, and commitment that has enabled you to meet your minimum credit card obligations each month, you can now be debt-free in 48 months – while paying up to 65% less for the privilege of doing it.
Will a Debt Management Plan Affect
My Credit Report?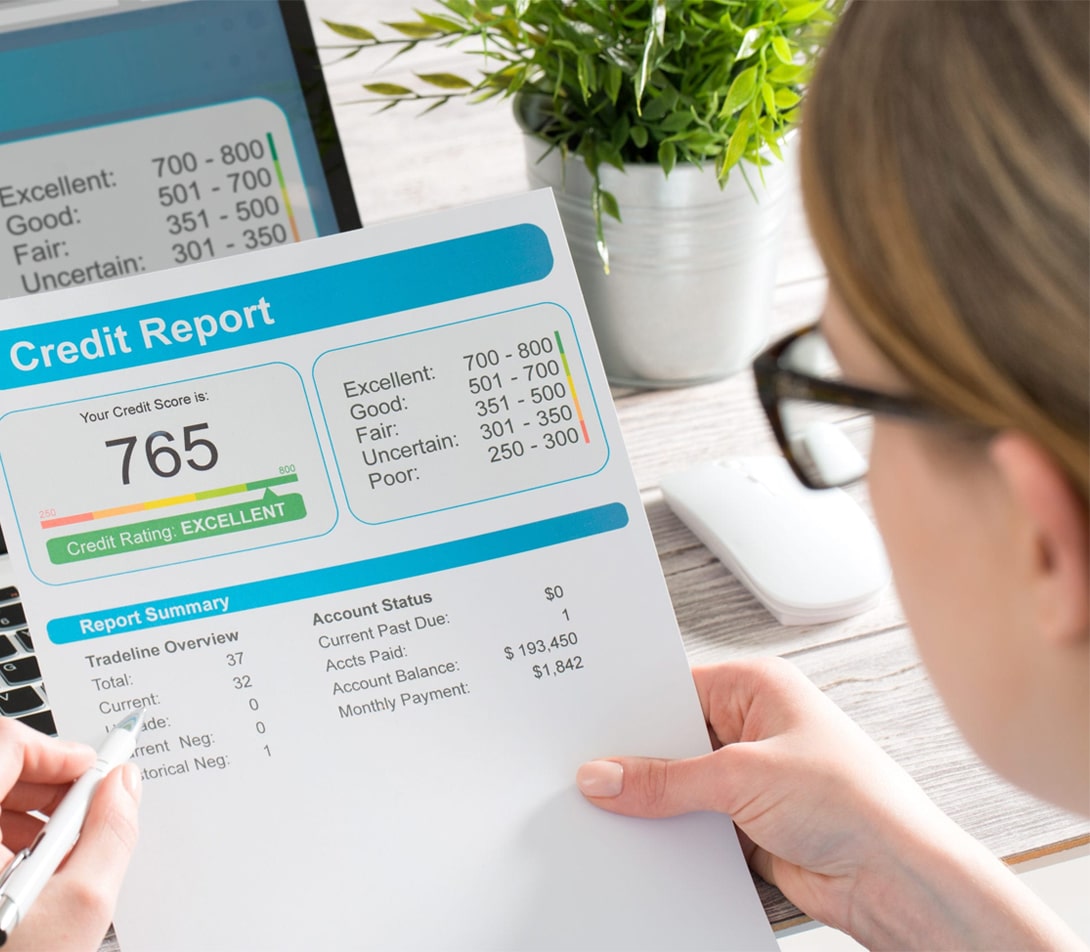 One of the biggest misconceptions about credit counseling is that it has an outsized, adverse effect on your credit report. This is not true.
Not only does FICO not use your participation in a debt management plan when determining your credit score, but by completing your payment plan and clearing your debt in full you'll go a long way toward re-establishing good credit.
Demonstrating a timely payment history throughout the term of your debt management plan will account for 35% of your future FICO credit score. Another 30% will be determined by the amount you owe, which will steadily decline throughout the term of your plan.
Further aiding your score is the fact that no inquiries will be made about establishing new lines of credit in your name. Opening new credit card accounts during the term of your plan carries potentially negative consequences for your credit score, which is why participation in a debt management plan prevents you from opening new lines of credit.
Engaging in a debt management plan means you're paying your creditors on time, and you're paying off all your debt. Contrary to the belief that it will damage your credit score, it can actually help you improve it.
Rebuilding Your Wealth
Repaying your debt in a lower monthly amount takes the pressure off your budget and lets you start building your personal savings.
What will you do with that extra cash each month? Whatever you decide, you'll enjoy the satisfaction of knowing your income is once again working on behalf of yourself, your future, and that of your loved ones.
If you foresee continuing to make on-time credit card payments in full each month, and hope to maintain the same good credit score you've spent years nurturing through careful and scrupulous money management, a debt management plan could be right solution for you.
It's a great choice for those looking to get ahead of their monthly credit obligations, and stay ahead.
Do I Qualify For A Debt Management Plan?
Knowledge is power, and realizing your debt-relief options is the first step toward achieving financial freedom.
The next step is to take action.
If you can afford to make regular, minimum monthly payments, a debt management plan will put you on solid footing toward eliminating credit card debt while sharply reducing the risk of late payments to your creditors.
See if you qualify by taking the brief quiz below.
Alternative Debt Relief Solutions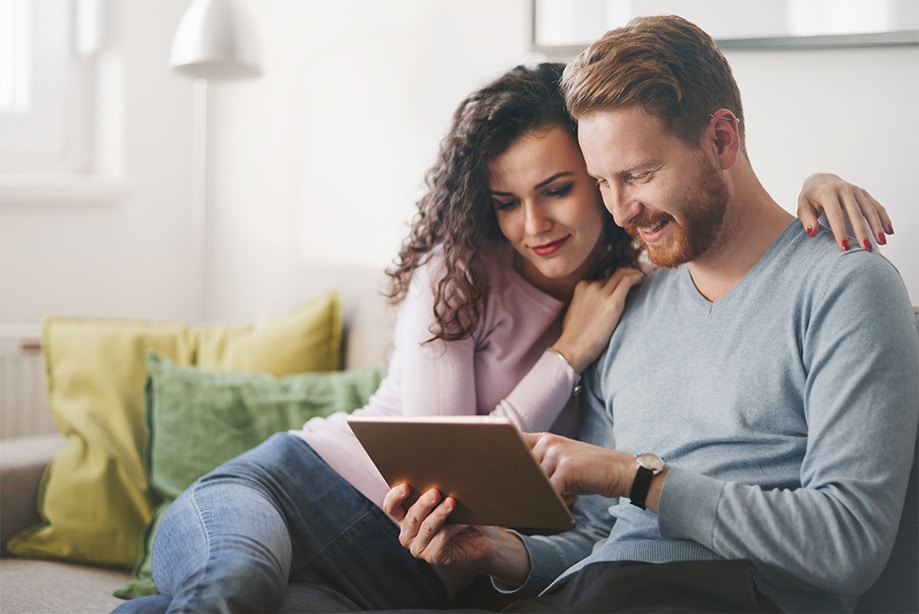 Debt Management Plan Case Study
In February 2019, Lucy started a debt management program with $32,742 in credit card debt and a 736 FICO score. She ended her debt management program in February 2020 with $1,428 in credit card debt and a 736 FICO score.
Below is a screenshot of Lucy's credit status both before and after her completion of our debt management program.
Her identity is protected while the numbers reveal her story.
Great work, Lucy!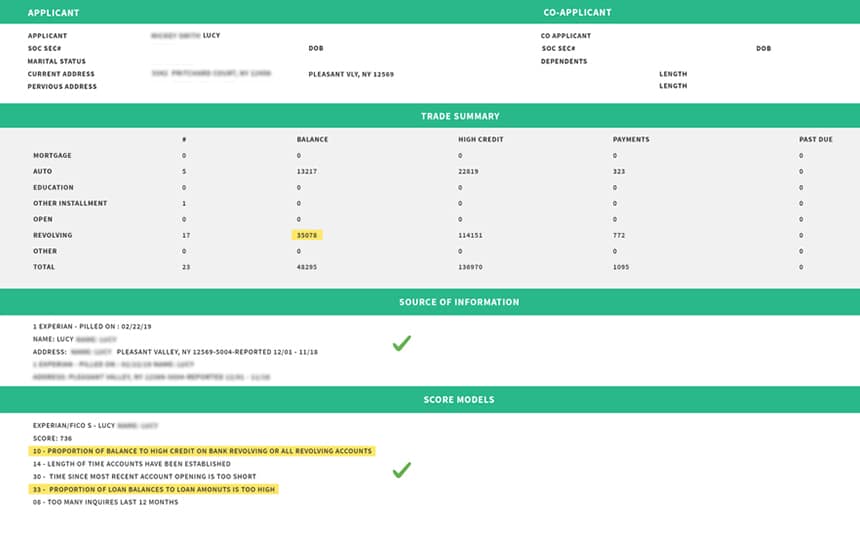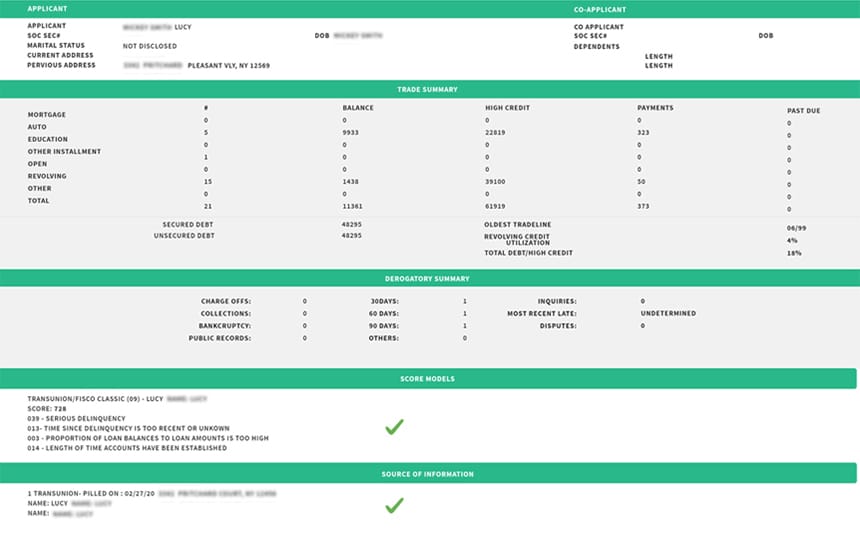 We've Helped Thousands of Customers
Reduce Their Debt
Camelia lonescu received debt relief from Level Financing. Here's what she said about us:
After a couple years of drowning in debt, with little chance for improving our situation, we appealed to Level for help. I admit to feeling skeptical. But working with Level turned out to be the best thing that could happen for us. The process of joining the program was clear and efficient. My husband and I were impressed with Level's representatives, who were highly professional and very well prepared. Our credit cards balances were consolidated, and we were given new interest rates lower than the original ones.
We were scheduled to pay the total balance of $56,000 in four years and four months. The new monthly payment was low and very manageable for us. Today, we are now debt-free. Our last payment was two months ago. I still can't believe how easy this process was, and that it's now finally over. I no longer have to worry about how many thousands of dollars I have to pay for each credit card. I think the peace of mind we got all these 52 months was the best thing about consolidating our debt into a single, convenient monthly payment through Level. Getting into this program did not hurt my credit score in any way. In fact, I just want to mention that a couple months ago my credit score became very high (845).
At first I was surprised, but then I realized that not having high balances on credit cards, and paying everything on time, made it happen. I recommend Level with all my heart because it works. As long as you have an income you can relax. I decided to write this testimonial at the encouragement of Aina, our Level credit counselor, who told me that people don't know about this program or the great benefits available to them. I want people to understand they can trust Level. I was skeptical at first, but I am very happy now because of the decision we took four years ago.